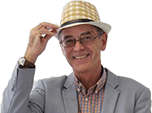 Sudden Shortage Forces Auction Prices Up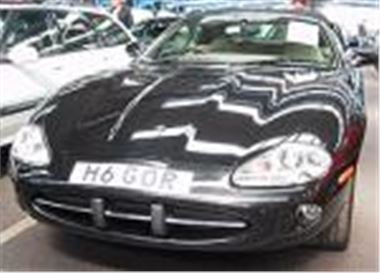 There are AWAYS bargains at auction. But the general level of prices can vary from week to week, sometimes by huge amounts. Last Wednesday there were plenty of cheap cars at Blackbushe. This Wednesday if felt like dealers were bidding hard to secure stocks in anticipation of a shortage.
It seems that the public hasn't taken too well to the idea of a 52 plate on its cars. An 02 plate stands out more. So that, and the big discounts on offer, is why a lot more new cars got sold in August than anyone expected. This brought the part-exchanges through during the first week of September. But now, apparently, new car sales have dropped off and part exchanges aren't arriving in anything like the expected volumes. Yet dealers still need cars.
The 83,000 mile February 1997 XK8 in the photo was offered with no guarantee of its cherished registration. Yet after starting at a sensible £15k, it went on to sell for £19,800. A 55,000 mile 2000W Focus Zetec 1.8 with a/c kicked off at £4,200, then romped up to £5,450. A left hand drive 1993L BMW 850Ci with 180,000 kilometres under its wheels should have been about £4k and sold for £6,300. A 46,000 mile 94M Jag XJ6 4.0 Sport with a bent front bumper began high at £5,500 and sold for £6,400. A 21,000 mile 2001Y Skoda Fabia 1.4 16v Comfort with a/c sold for £6,400. A 1,590 mile 02 reg SEAT Ibiza 1.4 Chill (one of the old models sometimes sold new for less than £7,000), bid all the way to £6,250. A lowly 14,000 mile 2000X Audi TT 180 coupe reached a high of £19,800. And, what should have been the cheapest BMW E46 3-Series I'd ever seen: a South African built 99T 318i base model with all of 119,000 miles got off at £6,000, yet ran up to sell for £7,800.
What was cheap, then? Well, £3,300 wasn't too much for a metallic red 94M BMW 325TD with 146,090 miles. £2,100 was a steal for an 81,000 mile 95M Mazda MX3 1.8 with a sweet sounding V6. £5,750 bought a 42,000 mile 99V Subaru Legacy 2.5GX 4-door with a/c and alloys. £4,150 was a fair top bid for a 130,000 mile 95N Jaguar Sovereign 4.0. A 43,000 mile 97R Porsche Boxster 2.5 Tiptronic ran out of bids at £18,900. And if it wasn't for worries about M52 factor, a 121,000 mile 97R BMW E36 323i convertible with a £2,000 hardtop for £10,950 would have looked like robbery for £10,950.
But buy of the day had to be a 72,000 mile 98S Citroen Xsara 1.4LX with a/c in a nice bright metallic blue. A late sale steal, it went for just £2,000.
Top Car and Alfa Romeo Sale Monday
Monday 16th will be a big day at Blackbushe. Not only there be a Top Car Auction, but in addition Alfa Romeo UK will be selling off a batch of nearly-new 147s and 156s. For information of upcoming BCA auctions, visit
www.bca-auctions.co.uk
Full list of auction centres throughout the country at www.honestjohn.co.uk (go back to the home-page and click on auction directory).
Comments