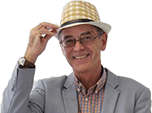 Production up 19.5%. Sales down 19%.

According to figures from the SMMT, UK car production was up 19.5% in August 2002 compared to August 2001.
But according to
www.carpricecheck.com
private UK car sales for for the first three weeks of September 2002 are DOWN 19% on sales for the first three weeks of September 2001.
This means that, in order to sell the anticipated number of cars in September 2002, there are likely to be bargains galore over the next few days.
But remember, to qualify for the manufacturer registration bonuses, these sales have to be made during September 2002, so the last day to buy to get a car registered in September is Sunday 29th September.
Bargain hard and grab a bargain.
More news as the week progresses.
Comments