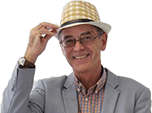 New Toyota Land Cruiser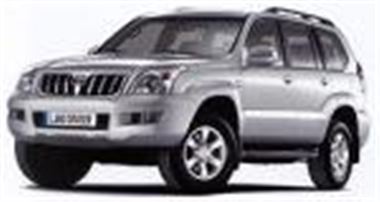 Toyota is about to launch an all new Land Cruiser. Not the huge Amazon, but a replacement for the smaller Colorado which is about the size Land Cruisers used to be and retains a separate X frame chassis.
The new Land Cruiser comes in two lengths with 3 or 5 doors and two widths to accommodate fatter tyres. Lengths are 4,400mm or 4,850mm, widths are 1790mm or 1,875mm and heights are 1,835mm without roof rails or 1,89mm0 with them.
Engines are the existing 163bhp 3.0 litre D-4D which also pumps out a serious 343Nm torque from 1,600 to 3,200rpm, and a new 249bhp 4.0 litre V6 with 382Nm torque at 3,200rpm. The diesel gets to 60mph in 13 seconds, top speed 103mph and the petrol in 9.2 sconds, top speed 112mph, Both manual and automatic transmissions will be offered.
The powertrain includes permanent four-wheel drive with a new Torsen limited slip centre differential, electronic Hill Start Control and electronic Downhill Assist Control. Suspension is Toyota's TEMS electrically modulated semi-active system with optional rear air suspension. Safety has been well catered for with front, side and curtain airbags. And luxury equipment includes optional satnav with traffic avoidance, standard dual zone climate control and cruise control.
The new Land Cruiser debuts at the Paris Motor Show from 26th September and will also be at the Birmingham Motor Show from 23rd October. UK diesel sales start in January 2003 and V6 petrol sales in March 2003.
More at
www.toyota.co.uk
Comments