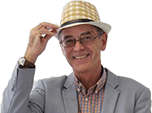 More Variety at Auction Today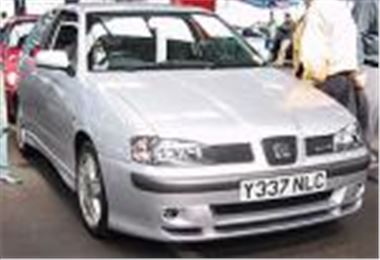 As last week, auction prices continue to harden, particularly for prime, ready-to-sell stock. But at least today there were a few interesting cars, and not all of them sold over trade book.
It was the first time I'd seen an Ibiza Cupra Turbo at auction (see road test on this website). And I paid particular attention to this one because it's exactly what the wife wants: something small and very quick in traffic. The colour silver was right because though they look great in yellow that causes too much unwelcome attention. It had a few dings and scratches here and there which is no sweat because it pulls the bidding price down and if you're thinking long-term you're going to acquire a bit of damage anyway. It was 2001Y, with 19,492 miles and, since an import runs to about £11,000, I figured trade book of £9,700 was way over the top. So would it come for maybe £7,750?
Not a chance in hell. Bidding started £8k, turned into a battle of 25s at around £8,750 and the car eventually went to a guy who looked like a dealer for £8,925. Well, I hope he owned a bodyshop because otherwise I can't see any profit in the car.
I may have talked up Honda Shuttle prices because the 66,000 mile 2000W 2.3LS in today's sale booked back to under £7,000. But that's where the bidding started. By the time it ended the car had sold for £7,950. Still good value even with a profit on top, but way over where trade book had it.
Apart from the 1987E Panda 900 that sold for £30, just about everything else today was on the dear side. My mate needed a Corsa for his au-pair (Group 2 – 3 insurance) and the only one he could buy for sensible money was a 53,000 mile snatched-back 99T 1.2SXI that looked like the roof had been used as a trampoline, never mind the dunch in the side. But he got it for £2,175, which compared very well with the £3,000 to £3,500 all the other Ts and Vs were going for.
A 91,000 mile E46 BMW 318CI coupe started really low at £8,000, then quickly jumped in £1,000 bids to £10,000 before selling for £10,900. But best buy of the day was probably a 108,000 mile 99S BMW 530D SE auto that went for £11,650.
The best auction of the month at Blackbushe could be the sale of Black Horse Finance repossessions on Friday. The main job of the auction is to get back what the finance house is owed, so sometimes reserves are reasonable. And it's close enough to the end of the month for them to want to balance their books. Just don't upset the applecart by flocking to the sale and bidding too much for these cars.
For information of upcoming BCA auctions, visit
www.bca-auctions.co.uk
Full list of auction centres throughout the country at www.honestjohn.co.uk (go back to the home-page and click on auction directory).
Big Fleet Auction of 4x4s Tomorrow
Once again, Brightwells Auctioneers of Leominster, Herefordshire, will be holding the country's biggest 4x4 Sale, on Tuesday 24th September from 11.00am. Full details will be on the auctioneers website,
www.brightwells.com
, closer to the sale date, or phone 01568 611325. Sales are held at Leominster Market, A49 Leominster By-Pass, Herefordshire every second Tuesday.
Comments