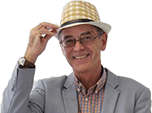 Heavy Metal Sensible Money at Top Car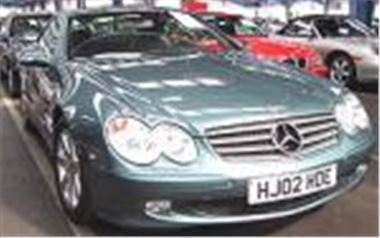 At the last Blackbushe Top Car auction, another left-hook 500 mile 02 reg SL500 failed to crack £61,000. Despite being held back to mid-day to attract maximum attention and having an 'HJ' reg this one, in a nicer colour, with 2,000 miles actually sold for £59,500.
I thought I'd better get straight on to the man
www.tomhartley.com
to check with him, but he told me that was the level for a LHD. RHDs still attract a £5,000 premium and sell for £72,000 - £73,000, and the 500bhp SL55 AMGs command £15,000 overs, but a left hooker doesn't even make UK list.
Another muscular Merc, this one the rare ML55 AMG with a mere 354bhp, 2002/51 reg, 6,000 miles and Mafia Black paint and windows ran out of bids at £44,000. A lesser spec 10,000 mile 2000X ML430 sold for £26,500.
Old-shape 7 Series are looking more and more like bargains of the week. A 55,000 mile 99T 740i M62 sold for £18,300 and a 62,000 mile 99T 728i complete with rear TV screens and a Playstation II sold for £16,600.
A 76,000 mile 99S 535i V8 auto looked like a lot of car for £11,950. Top bid for a 33,000 mile 95M Bentley Brooklands was a mere £18,000. A LHD 44,000 mile 99T SLK 230K ran out of admirers at £14,400.
But BMW 3-Series, whether E46 or the old E36, are the cars to have and still make very strong money at Top Car: £8,400 for a 78,000 mile 99S E36 318iS; £13,500 for a 61,000 mile 99T E36 318i convertible; £14,600 for a 75,000 mile 2000X E46 320D SE Touring; £17,000 for a 40,000 mile 99T E46 328iSE; £17,400 for a 56,000 mile 99V E46 323CI coupe; and £25,400 for an 8,000 mile 2001Y E46 320i 2.2 convertible.
For information of upcoming BCA auctions, visit
www.bca-auctions.co.uk
Full list of auction centres throughout the country at www.honestjohn.co.uk (go back to the home-page and click on auction directory).
Big Fleet Auction of 4x4s Tomorrow
Brightwells Auctioneers of Leominster, Herefordshire, who hold the Country's biggest 4x4 Sales, will be offering 30 4x4s from Bank of Scotland at their next Four Wheel Drive Auction on September 3rd.
These include: Trooper, Cherokee, Discovery, CRV, Freelander, Explorer and Shogun. They are ex-lease vehicles, one registered owner with documents supplied and, if supported by service and maintenance printouts, mileage readings will be warranted. Around 30 vehicles are expected in a sale where the total number of 4x4s usually exceeds 200 and many are 1999 registered or younger.
Full details will be on the auctioneers website,
www.brightwells.com
, or phone 01568 611325.
Sales are held at Leominster Market, A49 Leominster By-Pass, Herefordshire every second Tuesday at 11.00am.
Comments