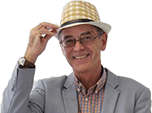 Audi TT for £11,900 at Auction Today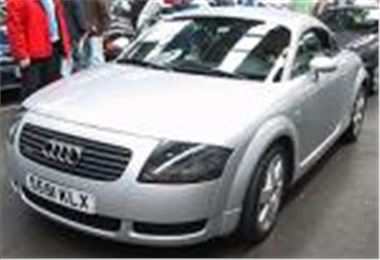 As we get closer to the end of the month, fleets and dealer chains feel a more pressing need to turn cars into money in order to balance the books. So there were plenty of good buys at auction today.
The 99S (98 build) Audi TT 180 in the photo was a LHD with 40,661 kilometres unwarranted and, like most LHD TT180s, was just front wheel drive, not a Quattro. But stick a private plate on it and who's to know? Still bags of pulling power for £11,900.
A 27,000 mile 2001X Volvo S60 2.4T (200ps) Geartronic auto which has been hanging around the halls for several weeks was finally let go for £11,450: just over half its new list price. A super clean 88,000 mile 94M Jag XJ40 XJ6 3.2 Gold was knocked down for a knock-down £2,700. A 3,600 mile 2001Y Jag X-Type 2.5 V6 manual went for £16,000. A 106,000 mile 96N Range Rover 4.0 V8 sold for £6,350. A 58,000 mile 2000X Zafira 1.6 Club with a/c made £7,000. Someone bought a slightly noisy 89F Porsche 944 2.7 Lux with 85k unwarranted for £3,625. And a 63,000 mile 98S Rover 416i 5-door saw the hammer fall at just £1,650.
Not everything was as cheap, of course. The first Peugeot 206 Coup Cabrio I've seen at auction: this one a 2,000 mile 2002/51 reg 1.6S automatic with a non-functioning roof, didn't sell to a bid of £12,550. A 48,000 miles unwarranted 92J but genuine looking BMW 318iS coupe ran to all of £3,750 (not bad for a 10 year old car). And the reserve was all wrong for a 1,500 mile 2001/51 reg FIAT Seicento 1.1S, apparently 'sold' for £5,050, which is £100 more than FIAT is advertising new ones for.
But the tide seems to be turning. With new car sales 19% behind the first three weeks of September last year, there is either going to be a lot of last minute discounting or a lot of dealer registrations this weekend. That delayed clump of around 100,000 cars should feed 100,000 more part-exchanges or de-fleetings into the system during October. And with private buyers starting to think of Christmas rather than cars it could be too much too late for the market to stand. So used cars might get much cheaper in October. I hope so.
The best auction of the month at Blackbushe could be the sale of Black Horse Finance repossessions on Friday. The main job of the auction is to get back what the finance house is owed, so sometimes reserves are reasonable. And it's close enough to the end of the month for them to want to balance their books. Just don't upset the applecart by flocking to the sale and bidding too much for these cars.
For information of upcoming BCA auctions, visit
www.bca-auctions.co.uk
Full list of auction centres throughout the country at www.honestjohn.co.uk (go back to the home-page and click on auction directory).
Comments