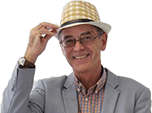 52 reg Hard-to-Gets at Top Car Today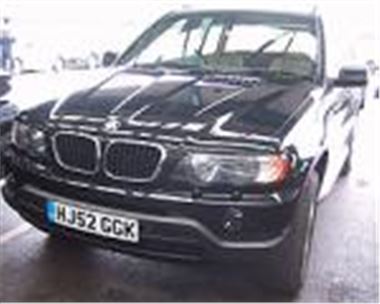 This fully loaded Dutch import RHD 52 reg BMW X5 3.0D Sport HJ52GGK comes under the hammer at BCA's Top Car auction on 30th September. To give you some idea of what you'll need to buy it, a virtually identical slightly lower mileage 52reg X5 3.D from the same source sold for a massive £47,750 at Top Car Blackbushe on 19th September.
It could be his and hers day because if that doesn't offer you enough status, there's also a chance of a Jasper Blue 52 reg Mercedes SL500. A LHD 02 reg sold for £59,950 at an earlier Top Car. But if this one is RHD it could make £70,000.
And if all this is too much, there will also be a sale of Inchcape part-exchanges offered at NO RESERVE, so there will be something for everyone from around £50.
For information of upcoming BCA auctions, visit
www.bca-europe.com
Full list of auction centres throughout the country at www.honestjohn.co.uk (go back to the home-page and click on auction directory).
TWO CLASSIC CAR AUCTIONS THIS WEEK
Two more dates for your diaries: On 2nd October H&H will be holding a classic car auction at Pavilion Gardens, Buxton in Derbyshire, starting at 12.00 midday. There will be a separate classic motorcycle section in a different hall from 1.00pm, and an Automobilia auction the day before on 1st October from 12.00pm. Car entries are the usual mix of older and modern classics, with highlights including a 1904 Cadillac Model B, estimated at £26k - £28k; a 55,000 mile 1939 Alvis Speed 25 Sports Saloon, estimated at £24k - £28k; a 1937 Cord 812 Phaeton 4-seat drophead, estimated at £48k - £52k; and the very pretty Richard Mead bodied 1948 Lea Francis (which looks like a cross between an MG TD and an SS100), estimated at a sensible £10k - £12k. For full details, go to
www.classic-auctions.com
The other big Classic Car Auction next week is Coys in The Royal Horticultural Halls, London, on Thursday 3rd October from 6.30pm with viewing during the day and from 10.00am to 6.00pm on Wednesday. The usual stunning list of entries includes such delights as a 1931 8 litre Bentley re-created in the style of a VDP roadster; a 1925 Rolls Royce Phantom 1 open tourer; a 1997 Jaguar XJ220; an elegant 1937 Bentley 4.25 litre Freestone & Webb 'Top Hat' sports saloon; a Heritage recreated 'Knobbly' Lister Jaguar; a 1953 Talbot Lago T26 Barchetta with body by Motto; and plenty more to delight the dedicated enthusiast. More at
www.coys.co.uk
Comments