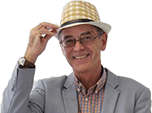 Toyota Corolla Saloon Here September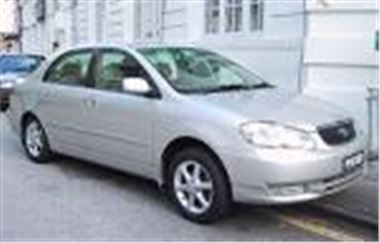 Toyota has announced that its new Corolla saloon will go on sale in the UK from 1st September. It's a surprisingly big car, already available in other parts of the World and the example in the photo was snapped in Georgetown, Penang. European Corolla saloons and estates will be built at Sakarya, Turkey.
The Corolla saloon will be come with two petrol engines: 1.4-litre 97bhp and 1.6-litre 110bhp VVT-i (Variable Valve Timing-intelligent). These meet Euro 4 emission regulations. The 1.4-litre has a CO2 rating of 159g/km and the 1.6-litre 168g/km.
An economical 2.0-litre 89bhp D-4D common rail diesel is also available. This offers flexibility, economy, low noise levels and low emissions of 153g/km.
The saloon will be offered in grades T2 and T3. T2 is the entry level, which has a high level of standard equipment including driver, passenger and front side airbags, single disc CD player, remote central locking, immobiliser and colour keyed bumpers and door handles. All saloon models will be available with manual gearbox only.
The T3 offers air conditioning, colour keyed side mouldings, 15-inch five spoke alloy wheels with locking wheelnuts and front fog lamps. Toyota's Turn-by Turn satellite navigation system with ETA (Electronic Traffic Avoidance) is available as an option on all saloon models for a fitted price of £1,250.
The Corolla saloon shares the same body dimensions as the estate, at 4,385mm. It offers a large capacity 437 litre boot with the benefit of split folding rear seats divided 60/40 offering even more luggage space and the versatility to carry larger objects.
Prices are:-
T2 1.4 £11,295; T2 1.6: £11,795; T2 D-4D: £12,795; T3 1.4: £12,295; T3 1.6: £12,795; T3 D-4D: £13,795.
All Corollas come with a three year/ 60,000 miles warranty with three year paintwork and 12 year anti-corrosion warranties.
Performance of the 1.4 is 0-60 11.7 secs, top speed 115mph, combined economy 42.2mpg; CO2 159g/km, VED Group C.
1.6: 0-60 9.9 secs, top speed 118mph, combined economy 40.4mpg; CO2 168g/km, VED Group D.
2.0 D-4D: 0-60 12.3 secs, top speed 112mph, combined economy 49.6mpg; CO2 153g/km, VED Group C.
More at
www.toyota.co.uk
Comments