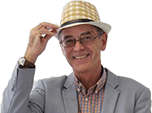 Top Cars Not Too Dear at Auction Today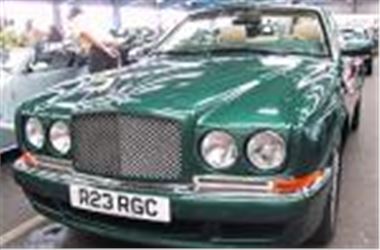 Auctions generally, and Top Car Auctions in particular, have always been a useful barometer of the state of the nation's finances. Judging by some of the top bids today you might think purse strings were beginning to tighten.
Starting at the top was the LHD 1998R Bentley Azure 6.7 Turbo in the photo. Just the thing for getting stuck in a Promenade des Anglaise traffic jam in Nice and displaying the casual way you were willing to blow £250,000 on a motor car. Except that this 6,326 kilometre LHD example only raised a top bid of £104,000.
The same went for a repossessed Roller, in this case a 44,000 mile 98R Seraph 5.4 V12. Bidding got off at £45,000 and petered out at £50,000.
So what about the ultimate display of wealth: a new Mercedes SL500, widely reported to be selling at a premium of £20,000 on top of its list price of £68,000. This brand new August 2002 registered LHD example with a mere 542 kilometres under its wheels ran out of bids at £61,000, though, in fairness, it didn't come through until late in the sale.
There's supposed to be an 18 month waiting list for the 4.4 litre BMW V8 powered Morgan Aero 8, which lists at £55,500. Yet the 3,000 mile 2001/51 reg example in the sale hit the wall at £43,700. And surely a 9,000 mile 2001Y TVR Tuscan 4.0 just has to be the dog's danglies? But city money was short on this occasion, and ran out at £30,400, though the car did at least sell.
Old 7 Series are well off the boil, with a 39,000 mile 2000W 740iL selling for £25,000; a 44,000 mile 99V 728i selling for £18,600; and a 59,000 mile 98S 735i selling for just £12,500.
Even Porsches were feeling the pinch: A 19,000 mile 98R Boxter 2.5 Tiptronic S sold for £23,600; a 49,000 mile 99T 996 Carrera coupe bid to £34,200; and a 36,000 mile 99V 996 cabrio with hardtop sold for £44,500.
The safest place to stash your dough would seem to be a BMW E46 3-Series convertible, especially if it happens to be an M3. A fairly average 10,000 mile 2001Y example ran all the way to £43,250.
For information of upcoming BCA auctions, visit
www.bca-auctions.co.uk
Full list of auction centres throughout the country at www.honestjohn.co.uk (go back to the home-page and click on auction directory).
Comments