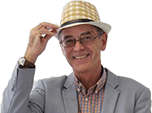 Rover 75 Diesel for £6,075 at Auction Today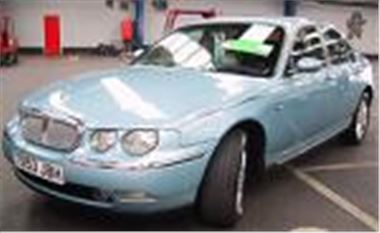 Even at the last auctions before the September plate change you never know what chances can come up.
The Wedgwood blue 99T Rover 75 2.0CDT Club SE in the photo was catalogued at 15,654 miles and was clean enough to believe. But, after a quick consultation, the auctioneer came up with the news that a one had been missed off the front, and she really had 115,654 under her wheels. No huge worries, though, for that tough little chain-cam diesel under her bonnet, and just think of the effect on the neighbours for a mere £6,075.
There weren't many bargains like that today. A sweet looking 27,000 mile 2000W Rover 25 1.6IS with sunroof and alloys, and also in that nice Wedgwood blue sold for £5,400. A tidy 47,000 mile 2000W Mondeo 2.0 Zetec in Amparo blue sold for £4,750. But other cars looked dear to me.
£10,500 was a lot for a 2,000 mile March 02 reg Mondeo 1.8 Zetec because they're not much more than that new. Same goes for £11,850 apparently bid for a 13,000 mile 2001/52 reg Laguna II 1.9Dci Privilege Sportshatch and £6,800 bid for a 5,000 mile new shape silver March 02 reg VW Polo 1.2.
A new shape 16,000 mile 2001Y Passat 2.0 S was probably the right money at £9,400; similarly an 8,000 mile 2001Y Passat 1.8T 20v S estate at £11,950; while a 23,000 mile 2001Y new shape A4 2.5TDI Quattro didn't even make its money at a top bid of £16,800.
But £5,400 was too much to pay for a 7,000 mile 2001/51 left hand drive MCC Smart & Passion, even though it was a genuine Mercedes import. And the legacy of Quentin Willson lived on in the £3,500 paid for a none too presentable 112,000 mile 94M BMW 325iSE.
Probably the best bargains of the day were a 100,000 mile 99V Citroen Xantia 2.0 HDI 90 LX in a nice metallic blue, sold for £2,800. And a spotless yet 169,000 mile 1990G LPG converted Range Rover 3.9i Vogue SE auto that sold for just £1,450.
Auction action is likely to intensify over the next few weeks and though prices will inevitably drop as we get into October and November, so will the quality of cars coming through. For the pick of the part-exchanges make sure you get down to the auctions next week.
For information of upcoming BCA auctions, visit
www.bca-auctions.co.uk
Full list of auction centres throughout the country at www.honestjohn.co.uk (go back to the home-page and click on auction directory).
Big Fleet Auction of 4x4s next Tuesday
Brightwells Auctioneers of Leominster, Herefordshire, who hold the Country's biggest 4x4 Sales, will be offering 30 4x4s from Bank of Scotland at their next Four Wheel Drive Auction on September 3rd.
These include: Trooper, Cherokee, Discovery, CRV, Freelander, Explorer and Shogun. They are ex-lease vehicles, one registered owner with documents supplied and, if supported by service and maintenance printouts, mileage readings will be warranted. Around 30 vehicles are expected in a sale where the total number of 4x4s usually exceeds 200 and many are 1999 registered or younger.
Full details will be on the auctioneers website,
www.brightwells.com
, closer to the sale date, or phone 01568 611325.
Sales are held at Leominster Market, A49 Leominster By-Pass, Herefordshire every second Tuesday at 11.00am.
Comments