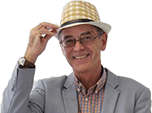 Plymouth - Dakar £100 Banger Rally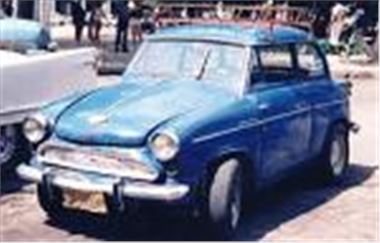 To anyone intrigued by a snippet in today's Daily Telegraph, here are all the details and some contact information:-


If you have a sense of adventure but relatively little cash then the Plymouth/Dakar Challenge might be up your street.

Devon stockbroker Julian Nowill, aged 42 has always had an interest in unwanted and unloved cars and in order to get a mid-life crisis out of his system is gathering together a motley collection of bangers to shadow the proper Paris/Dakar Rally.

The rules are simple. Entry is mere £7.50 to cover admin/postage.

Apart from help with visas and a route, each entrant is completely on his own although if any cars fall by the wayside then the survivors would be expected to provide lifts.

The main rule (but one to be broken if competitors really insist) is that competing cars must cost less than £100 and in order to keep costs to a minimum, those vehicles that make it to Senegal will be given away to charity before the contestants fly home.

Rally organiser Julian Nowill will be driving a Lada Riva Estate which he found abandoned in Exeter with Council stickers on the windows. Apart from having to clean the points, the car ran perfectly when he got it home.

The Route

Competitors will take the Plymouth/Roscoff ferry and then drive 1200 miles to the foot of Spain before taking the car ferry to Morocco. In Morocco we will pass Rabat, CasaBlanca, Marrakech,and Agadir before assembling at Dakhla where the tarmac ends and the fun begins. A twice weekly military convoy takes vehicles from Dakhla to Mauretania and while the road is not tarmacadem, two wheel drive vehicles should not experience too many problems.

Once in Mauretania, those with four wheel drive vehicles can drive along the beach through the National Park of the skeleton coast while two wheel drive vehicles will take the inland route to the capital, Nouakchott.

Moving the Senegal, first stop is St Lewis before competitors finally reach Dakar.

Timing

The rally will take place in the three weeks following Boxing Day 2002 and although we will come into contact with the Paris/Dakar Rally, we will not be following the same route nor staying in the same towns as they will have booked all hotels.

Organisation

Julian Nowill will provide the necessary information on ferries, visas, and the route. Unlike Mark Thatcher who got himself lost on a previous Paris/Dakar Rally, we will be following national highways for the most part and this should not be a problem.

The Charitable Connection

There are charities in Senegal and Gambia which need vehicles and Julian Nowill will make the necessary arrangement for the surviving vehicles to be gifted over to the charities.

Contact Details

Please contact J Nowill at his office number 01392 453605 or at home (01392 881748 or e-mail julian.nowill@gerrard.com).

The closing date for entrance is the end of August 2002 and those entrants who make it to Dakar will have their £7.50 subscription refunded twice over!


Questions & Answers

Q.Have you done this before?
A.Yes I drove a £25 Lada almost all the way to St Petersburg last summer with three other Devonians. We gave the car away in Talinn and flew back from Helsinki.

Q.Are you worried about getting lost?
A.No, we are on tarmac virtually all the way.

Q.What do you anticipate your biggest problem being?
A.Disposing of the cars as tourists are generally required to export their cars with themselves.

Q.Do you foresee any mechanical problems?
A.No, because I am driving a Lada!

Q.Why Lada?
A.Well I have written a book on Ladas called Eastern European Cars and am a great supporter of lost causes. The Lada Riva and its derivatives is perhaps the world' best selling car of all time, a higher figure than the Beetle or Model T Ford and while not good, they are not as bad people say they are. In addition what other car can be bought for around £100 and will give reliable service and average fuel economy?

Q.What do your work colleagues think of this?
A.They think I am completely mad?

Q.What do your clients at the office think of this?
A.Whenever I have visited them I have always turned up in a banger and I suspect they either think that I am a useless stockbroker or an eccentric or both!
Comments