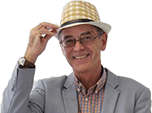 New Vauxhall/Opel Flagship From Summer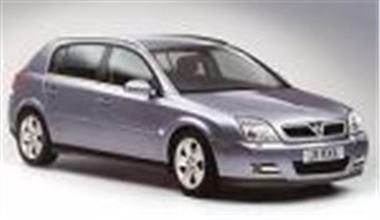 Vauxhall has released pictures and details of its new Epsilon based flagship model, the Signum, due in showrooms this summer and which must surely eventually replace the Omega.
Key features of the new car are:-
·Exceptional interior versatility and comfort
·Powerful engines
·Advanced technology for superior driving dynamics
With a unique, stretched body design, flexible rear-seat arrangement, top-rate equipment package and pioneering technologies, in Vauxhall's words, "the Signum breaks through conventional segment barriers and opens a whole new market".
Although the overall length of 185.4in/4636mm is only 1.6in/40mm more than the Vectra saloon, the 113.2in/2830mm wheelbase is 5.2in/130mm longer. The rear overhang is correspondingly short and the height only slightly greater. This not only gives more rear seat legroom, but also greater ride comfort for rear seat passengers.
Vauxhall managing director Kevin Wale states: "This is a unique car, tailor-made for demanding drivers who expect a lot in terms of dynamics, design, quality and presence, and who want to express their individual personalities and lifestyles. We're convinced that the Signum will appeal to those who so far might not have considered buying a Vauxhall."
A highlight is the car's seating system, which thanks to the long wheelbase, provides the rear-seat space and comfort of a large luxury car. The three-seat rear can be turned into two individual seats that can slide back by up to 130mm giving lots of legroom.
The seat back can be inclined to an angle of 28 degrees making it as comfortable as having the front seats in the rear. The three rear seats can also be folded forward to create a completely flat load surface. In this configuration the load carrying capacity is more than 1400 litres. With all five seats in use there is up to 480 litres of load space, depending on the rear seat position.
The centre rear seat is designed to be especially versatile. When the seat cushion is folded forward and flipped over, a storage console is created. The upper section of the upholstered seat back can then be folded down to provide a comfortable armrest for those occupying the two outer rear seats.
Those who wish to work, or play a game, will welcome the innovative "Travel Assistant". This is mounted between the two outer rear seats and conceals two fold-out trays, a cold-store box, a refuse bin, cup-holders, an electric power outlet, and a holder for a portable DVD player, as well as separate rear-seat controls for the audio system.
These features are similar to those in a modern aircraft. There is a roof-mounted console, with reading lamps for rear passengers, with five compartments providing more storage space while giving the interior a distinctive appearance.
Among the other innovations premiered in Signum are three new ECOTEC engines: Vauxhall's first petrol direct injection engine: 2.2 litre and 155PS; a new 175PS 2.0-litre turbocharged engine; and a 3.0-litre 177PS V6 common-rail diesel.
The Interactive Driving System (IDS) debuted in the Vectra II is duplicated in Signum, and there are additional features like Adaptive Forward Lighting with bi-xenon headlamps, the steering-linked headlamp system that lights up bends in the road like the Citroen DS and SM, and an orthopaedic and air-conditioned driving seat that can be adjusted eight ways.
More at
www.vauxhall.co.uk
Comments