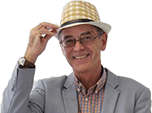 Mitsubishi Launches 4WORK Tax Savers
Mitsubishi has announced the UK's widest range of passenger and commercial vehicle derived working vehicles. All qualify as work vehicles for £500 BIK base purposes and also for reclaiming VAT by legitimate VAT registered businesses. Pick-ups and twin cab pick-ups qualify anyway, but in the cases of the Shoguns, rear windows are replaced by panels faced by black glass, giving the impression of a passenger vehicle with 'privacy' glass in the back.
The range starts with the Shogun Pinin 1.8MPI Classic 3-door at £10,995 + VAT. Next up, the Shogun Pinin 2.0GDI Equippe 5-door at £13,995 + VAT.
Then, a real bargain in the shape of the full-size chassis-based Shogun Sport 2.5TD Classic 5-door at £16,495 + VAT.
After that, the monocoque Shogun SWB 3.2 TD Classic at £17,995 + VAT; the Shogun SWB 3.5 V6 Equippe at £22,995 + VAT; and the Shogun LWB 5-door 3.2 TD D-ID Classic at £23,495 + VAT.
Pick-ups start at just £10,295 + VAT for the L200 2.5TD two wheel drive single cab, rising through £12,695 + VAT for the L200 2.5TD four wheel drive single cab and £14,795 + VAT for the L200 2.5 TD four wheel drive GL double cab to £16,995 + VAT for the L200 2.5 TD four wheel drive Warrior double cab.
More at
www.mitsubishi-cars.co.uk
Comments