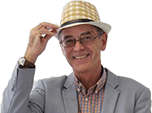 Mazda 2 Details Announced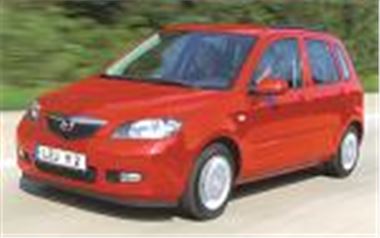 Mazda has announced details of its new Fiesta based Mazda 2 model to be launched at the Paris Motor Show on 26th September and to be built at Ford's plant south of Valencia in Spain.
The new car is a compact hatchback/estate, like the Honda Jazz and the Ford Fiesta Fusion, with the benefit of a particularly low rear load sill. It replaces Mazda's previous Demio and will itself be called the Demio in Japan.
The size is 3,925mm long by 1,680mm wide by 1,545mm high: slightly smaller but taller than the 4,020mm x 1,708mm x 1,503mm Fiesta Fusion. Cargo space is 330 litres with the seats up.
Engines are Ford's 75ps 1.25 litre Zetec S /Duratec 16v, 80ps 1.4 litre, 100ps 1.6 litre and 66ps 1.4 litre PSA/Ford 1.4 common rail diesel.
Transmission options include an automated manual shift for both petrol and diesel engines (answering the often asked question: why no small diesel automatics?). Safety features include ABS, Brake Assist, Electronic Brakeforce Distribution and Dynamic Stability Control.
Production and sales will begin early in 2003.
More at
www.mazda.co.uk
Comments