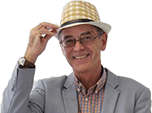 Holiday Mood at Auction Today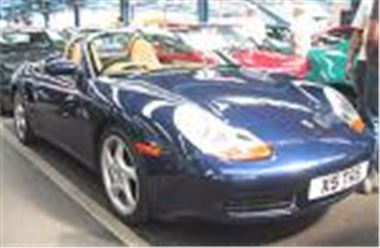 While Blackbushe Auction centre was crowded with happy private buyers landing bargains, there wasn't so much joy for the trade.
Today, had you been there, you could have had this 2000X 22,000 mile Porsche Boxter 3.2S Tiptronic with steering wheel change buttons and leather seats for a mere £32,000. Now that may not read like a bargain, but the 3.2S Tiptronic is the most desirable of pre-facelift Boxters and is about as easy to buy as a knighthood, so this one was by no means dear.
Back in the real world, you could also have had a 30,000 mile 2000W Skoda Fabia 1.4 8v Comfort for £5,050; a 9,000 mile 2001Y Suzuki Jimny 1.3JLX soft top for £5,450; a new-shape 31,000 mile 2001Y Mondeo 1.8iLX for £7,350; or a 53,000 mile 99T Jag XJ8 3.2 for £11,000.
An 8,000 mile 2000X met blue PT Cruiser Limited sold for £11,350, confirming that these practical retro-look cars are still hanging on to their values quite strongly. I thought a pretty 27,000 mile 99T Toyota Celica 2.0GT also looked dear starting at a low £7,000 but selling for a strong £9,300. A 68,000 mile 99T Citroen Berlingo 1.8 3-door with full length sliding roof sold for a surprisingly high £4,150. A few traders were complaining that they simply couldn't buy low enough to leave themselves any forcourt profit.
But, as always, there were a few bargains and cheapies. Whoever bought a 70,000 mile 94M Daihatsu Charade 1.6GSXi didn't go far wrong at £1,000. A privately entered 141,000 mile 1982X Mercedes 450SLC sold for £1,500. A 64,000 mile 95N Rover 620i wouldn't break the bank at £1,125. And, despite being a category D write-off, a 57,000 mile 96N Golf Mk III GTi Colour Concept bid to a reasonable £3,100.
I thought maybe I'd luck in on a 37,000 mile 99S Alfa 156 1.8TS with obvious body repairs but in that nice, almost white, pale blue. I'd have paid £4k, but it went for £4,600.
For information of upcoming BCA auctions, visit
www.bca-auctions.co.uk
Full list of auction centres throughout the country at www.honestjohn.co.uk (go back to the home-page and click on auction directory).
Comments