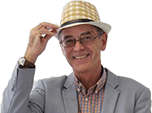 Something for Everyone at Auction Today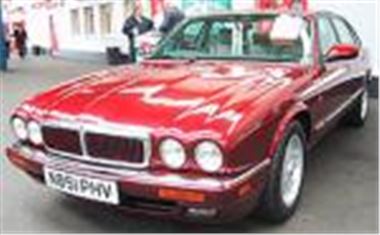 Car of the day had to be the 1996N reg XJ6 4.0 Sport in the photo. It was in staggering condition for a '96, never mind one that had done 115,000 miles. No stone chips except on the drivers side of the screen and it didn't even look like it had 'had paint'. The only sign of the miles was a squashed bolster on the drivers seat. It was 100% ready to retail. For a car like this you can throw the books away.
And that's exactly what happened. Bidding began at £4,600, soon reached the reasonable reserve of £5,700, then found overdrive and romped on to £6,400. A companion 131,000 mile 93L XJS 4.0 the same colour but with suspect paint and some strange rust on one of the scuttle panels sold for £4,250.
MPVs were much in evidence. A clean 99V Honda Shuttle 2.3iLS with the Executive add-ons of seven leather seats and a six-stack CD bid to £7,800 against a reserve of £9,500. But it was a private sale and the 25,000 miles on the clock weren't warranted, which begged the question, why not? If that can be satisfactorily answered, though, it will make a good buy for someone if the vendor comes down to around £8,250.
A 74,000 mile 99T Chrysler Grand Voyager 2.5SE TD with room for seven and their luggage and eleven stamps in the service book had lots of guys on it and started at £9,500 to reach a provisional £10,000. An unwarranted mileage 98S Grand Voyager 3.3 automatic sold for £8,075. A 31,000 mile 99V Zafira 1.8 Elegance automatic, again with 7 seats but not much space for luggage sold for £9,050. And an unwarranted mileage 2000W Mercedes Vito 2.2CDI 8 seater taxi started uncertainly at £6,000, then bid all the way to £10,000.
Bidders went bananas for a 5,000 mile 2002/51 reg Audi TT 180 Coupe, taking it from £18,000 to a provisional £21,250. (What did they want? Blood?) A gravel peppered 80,000 mile 2000W BMW E46 323CI automatic coupe sold for £13,500. A manual 14,000 mile 2000V Chevy Blazer 4.3LS SUV sold for £9,650 (when do you ever see them at auction). Nissan was shifting 2000X Micra 1.0 S 3-doors with PAS for around £3,500. A 9,000 mile 2001/51 Peugeot 307 HDI 90 Rapier in a nice metallic orange bid to a strong £9,350. And a 47,000 mile 99S Focus 1.8LX in silver with a sunroof rather than aircon and no rust in the back window 'V' sold for a sensible £5,200.
Finally, some very good news for anyone who wants to benefit from auction prices but doesn't have time to get down there. The most trustworthy guy I know will buy the car for you. His name is Joe Dowd, his website is
www.auctioncarbuyer.co.uk
or you can get him on his mobile at: 07768 338585.
For information of upcoming BCA auctions, visit
www.bca-auctions.co.uk
Full list of auction centres throughout the country at www.honestjohn.co.uk (go back to the home-page and click on auction directory).
MASSIVE SALE OF 4X4s at Brightwells, Leominster Market on Tuesday 23rd July (not next Tuesday) from 10.00am. Sales held at Leominster Market, A49 Bypass, Leominster, Herefordshire, tel: 01568 611325, or visit the website at
www.brightwells.com
Comments