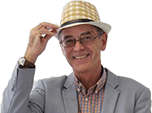 Scramble for Cars at Auction Today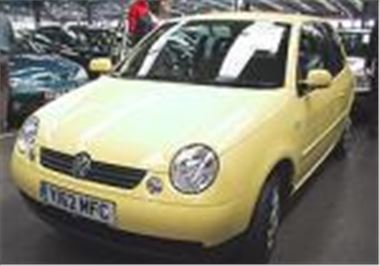 Last week's warning turned out to be about a week premature. And Blackbushe today was flooded with private punters anxious to buy a car either for the holidays or instead of them. So, while there were still plenty of cheapies, there were also more than a few bidding battles taking cars well above the money the trade was prepared to pay.
The 12,000 mile 2001Y Lupo 1.4S in the photo looked dear to me at £5,725 when SEAT dealers will sell you a brand new Arosa with a three year warranty for £5,995. A gunmetal metallic 13,000 mile 2000X Golf 1.6 16v was the only really nice Mk IV in the sale, so was hard fought all the way to a plain expensive £8,300. An 18,000 mile 2001/51 reg new A4 2.0SE Tiptronic (not Multitronic) bid to £15,800. And there's no such thing as a cheap BMW. A very early 120,000 mile E36 316i on a J still bid to £1,900; a 102,000 mile 96N (six year old) 318Ti Compact sold for £4,100; a 98,000 mile 97R M3 3.2 Evo sold for £12,000; a 73,000 mile 99T 323CI sold for £13,400; and a 19,000 mile 2000X 525iSE auto made it all the way to £19,200.
Interest is back in Alfa 156s too. A 53,000 mile 99T 1.8TS with a/c and alloys made £6,225 and a surprisingly quiet 68,000 mile 99T 2.4JTD billed as a 2.5 V6 sold for £7,000. (It was a JTD.)
Focuses still do better than any Ford ever did before. Cheapest of the day was a Radiant red 86,000 mile 99T 1.6 Zetec estate with a tow hook which sold for £3,700. But, not letting the side down, a 68,000 mile 2.0LX four door with a/c and alloys shot straight past its reserve of £4,400 to sell for £4,700, a 79,000 mile 99V 1.8iLX 5-door with a/c and rust in the back window sold for £4,750 and a silly spec 28,000 mile 99V 1.8 Zetec 3-door with neither climate pack nor sunroof bid to £5,750.
Handsome Rover 75s also make the running with private buyers. An unmarked 28,000 mile Oxford built 99V 2.0 V6 Connoisseur, resplendent in Wedgwood Blue metallic, made a whopping £9,000 and a 20,000 mile Oxford built 2000W 2.5 V6 Club SE in much less fetching Arden Green bid to £9,650. But Rover wasn't playing silly buggers and let a sweet Alumna Green 15,000 mile 2000W 25 1.6iS three-door go to a delighted private man for £5,300.
Bargain of the day? A clean, metallic red 47,000 mile 98R Xantia 1.8iLX nearly took the title at a top bid of £2,375, but that didn't quite buy the car. So it has to be the 92,000 mile 96N Mazda Xedos 9 which looked like an awful lot of motor for £2,550.
For information of upcoming BCA auctions, visit
www.bca-auctions.co.uk
Full list of auction centres throughout the country at www.honestjohn.co.uk (go back to the home-page and click on auction directory).
Comments