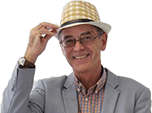 Rover Launches BIK Tax Beaters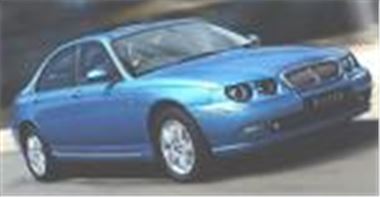 Rover has launched a 150PS turbocharged version of its 75 offering 215Nm (159 lb ft) torque and a comparatively low CO2 rating of 193g/km for both the saloon and Tourer.
This qualifies it for a BIK tax base of 20% of the list price, which works out at £3,659 for the 1.8T Classic and means a 40% taxpayer will fork out £1,463.60 a year for the pleasure of having one as his or her company car.
The new 1.8T models are available on Rover 75 Saloon and Tourer body styles with a range of trim specifications available from Classic to Connoisseur SE.
Available in showrooms from early August, the new 1.8T Saloon models will be priced from £18,295 for the Classic saloon to £23,080 for the Connoisseur SE Tourer for which BIK tax at 40% will be £1,846.40.
The 1.8T gets to 60mph in 9.1 seconds, from 30-50 in 7.1 seconds and from 50-70 in 7.4 seconds. Prototypes have been thoroughly tested in Australia and USA, with the opposite extremes being covered in Canada. The torque allows the higher 3.9:1 final drive of the 2.5litre to be used, giving 22.6mph per 1,000rpm in 5th and a 130mph top speed for the saloon. Official combined consumption is 35.3mpg.
The new 1.8T power unit is available from launch with a 5-speed manual transmission in both Saloon and Tourer body styles. A 5-speed automatic transmission will be made available with the 1.8T engine later in 2002. Tyres are 195/65 15s giving much better ride quality tha low profiles.
BIK Tax beating diesel versions of the 75 based MG ZT and ZT-T have also been launched. The saloon gets to 0-60mph in 11.0 secs, goes from 30-50mph in 4th in 8.1 seconds and has a top speed of 120mph. Combined economy is 48.8mpg and CO2 emissions 163g/km for the manual and 190g/km for the automatic. CO2 based BIK base rates are 18% and 23% respectively, so with list prices starting at £18,795 and £20,205, 40% BIK tax liability begins at £1,353 and £1,859.
MG has also announced standard fitment of a slightly more pliant suspension set-up, with a sports suspension option, the introduction of an integral bootlid lip spoiler and a wider choice from the Monogram programme. The pliant suspension and Monogram enhancements are available with immediate effect, the diesel engine from mid August and the lip spoiler from the end of August.
More at
www.mg-rover.com
Comments