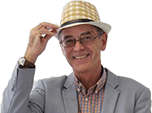 Official News of New Audi A8
Audi has released 'official' news and pictures of its new A8 model, due to go head to head against the new BMW 7 Series, Mercedes S Class and new aluminium bodied Jaguar XJ from early nest year.
Key word in the design criteria is 'ease': ease of handling, ease of performance and ease of design harmony (which doesn't quite translate). The main thing is it will be a stunning car to own and to drive.
Launch engines will be a 4.2 V8 developing 246 kW (335bhp) at 6,500rpm and 430 Nm torque at 3,500rpm. Top speed will be limited to 250kph (155 mph) and 60mph will come up in six seconds. The other launch engine will be a 3.7 V8 offering 206 kW (280bhp) at 6,500rpm and 360 Nm torque at 3,750rpm. Top speed is again limited to 250kph (155 mph) with 60 coming up in 7 seconds. Rumour has it that the S8 which follows will have a 550bhp W12 engine.
Gearbox will be a six-speed Tiptronic with power to all four wheels via the Audi Quattro system. The Audi Space Frame aluminium body will mean a comparatively light weight for such a large car, and it will ride on air suspension.
More at
www.audi.co.uk
Comments