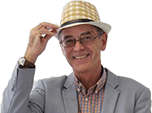 New Geodesy Picks Up Mobile Speed Scameras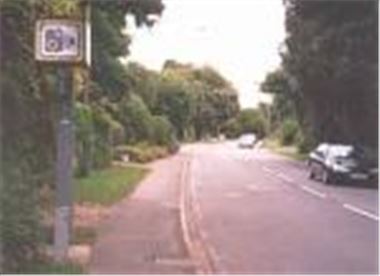 A revolutionary new version of the acclaimed GEODESY speed camera locator now informs UK motorists and motorcyclists of the location of all hand-held and mobile radar devices as well as fixed radar, laser and digital camera systems.
This provides motorists with a total solution to the location of speed cameras, including those mobile radar devices operated at the roadside by the police and special speed camera units, as well as all fixed cameras, whether hidden or not.
Morpheous, the UK-based manufacturer of GEODESY, has combined the GPS satellite communications intelligence of the fully legal GEODESY with sophisticated radar-seeking technology. The result is a world-first in providing motorists with advance warning of the position of all speed cameras in the UK and the Benelux countries.
GEODESY is already acknowledged as making an important contribution to road safety (as well as preserving motorists' driving licences) by forewarning of accident blackspots where fixed cameras are located. GEODESY aids road safety by alerting users to up-coming speed cameras by an audible alarm plus flashing lights, thereby preventing spontaneous braking and encouraging motorists to slow down in full control as they approach the danger area.
The new total speed control system from Morpheous provides additional functionality to an existing GEODESY PLUS fixed camera locator by mating it to a high-tech advanced radar antenna to identify mobile devices. This combination unit provides a clear warning of all speed cameras but delivers this in a more sophisticated and accurate manner than conventional "radar detectors", thereby avoiding many of their traditional problems.
Existing GEODESY PLUS owners can upgrade their unit to a full GEODESY PLUS RADAR specification for just £350 including VAT, free next-day delivery and a 12 month warranty (fitting extra). A full GEODESY PLUS RADAR kit costs £699 including VAT, free next-day delivery and a 12 month warranty (fitting extra). The system operates throughout the UK and can also be upgraded to operate in the Benelux countries for £24.99 per year, excluding VAT.
GEODESY uses a Global Positioning System (GPS) to provide motorists with advance notice of fixed radar, laser and digital GATSO speed cameras, including the 'undetectable' SPECS infrared camera system. The top-of-the-range GEODESY PLUS RADAR is a total warning system, which provides all of the benefits of the GEODESY, while also covering all radar bands.
Morpheous Managing Director, Gareth Hopkins, said: "This latest development puts GEODESY in a class of its own. Its unique combination of features makes it the only total solution to the identification of mobile and fixed speed camera locations. We have been swamped with orders for our existing GEODESY as the use of speed cameras has increased in recent months. We now expect demand to grow even further as motorists and motorcyclists seek maximum protection.
"Apart from the obvious benefit of protecting driving licences, this is an important step in road safety terms, for independent research has clearly shown that those who use devices to identify the location of speed cameras are much less likely to have accidents than those who do not use them."
Further details can be found at
www.morpheous.com
or by calling 0870 2401701.
Comments