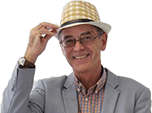 New BIK Tax Beating C Class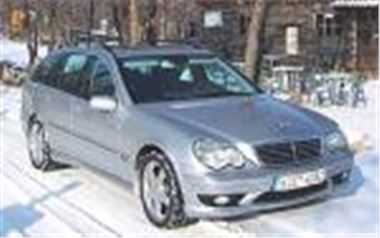 Mercedes Benz is introducing a new range of Low CO2 four cylinder petrol engines in its C Class, at the same recently revised prices as their higher CO2 predecessors. The new TWINPULSE engines will be available in C Class Estates and Sports Coupés from July, and in C Class Saloons from September.

Carbon dioxide emissions for the entry-level manual C180 KOMPRESSOR are just 175g/km, which is a full 50g/km lower than the previous car's figure. It means that for the period 2002-2003, company car drivers will now only be taxed on 17 per cent of the car's value: a 10 per cent reduction on the previous entry figure of 27 per cent.

Company car drivers paying 40% tax used to pay £2,263.68 for an entry-level C180 Classic Saloon. With the new engine, the C180 KOMPRESSOR Classic Saloon now costs the same user just £1,347.70 per year: a reduction in tax of £915.98. Over a typical period of 36 months, the new C180 KOMPRESSOR Classic Saloon offers a tax saving of an amazing £2,775.32 compared with the previous C180 Classic Saloon.

In addition to their low carbon dioxide levels, the TWINPULSE engines offer improved fuel consumption. Using the new C180 KOMPRESSOR as an example, the new engine returns a combined figure of 33.6 mpg (11 per cent better than the equivalent 30.1 mpg for the previous car). This gives a new theoretical range of 527 miles, which is 117 more than before.

These fuel savings are shown across the entire C-Class TWINPULSE range. Three versions of the new four-cylinder engine are available, two in the Saloon and Estate, and one high performance variant in the Sports Coupé. All engines share the same capacity of 1,796 cc.

The new C180 KOMPRESSOR has an output of 143 bhp (at 5,200 rpm) and a maximum torque of 220 Nm (between 2,500 and 4,200 rpm), 15 percent more than the preceding model. It gets to 60mph 1.3 seconds faster than the previous C180 and now runs to an 8mph higher top speed of 139 mph.

The new 163 bhp (at 5,500 rpm) C200 KOMPRESSOR unit develops 230 Nm of torque between 3,000-4,000 rpm. The fuel consumption advantage over the preceding model is more than 12 per cent (now 32.8 mpg combined).

C-Class Sports Coupé models also include a 192 bhp (at 5,800 rpm) C230 KOMPRESSOR unit. Developing 260 Nm between 3,500-4,000 rpm, carbon dioxide emissions are 43 grams per kilometre better than before. Fuel consumption improves by over seven per cent to a combined figure of 30.7 mpg. (Saloon and Estate models retain their six-cylinder C 240 engines rather than this one.)

The TWINPULSE system enables the supercharger and the Lanchester balancer shaft to work together. The balancer shaft reduces the vibrations that normally occur in a four-cylinder engine. In other words, mechanical supercharging and sophisticated engine technology enable the new Mercedes-Benz engines to combine the tractive power and the low-noise characteristics of a six-cylinder engine with the economy of a four-cylinder unit.
Comments