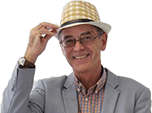 Fully Air-Conditioned 7-Seater for £16,395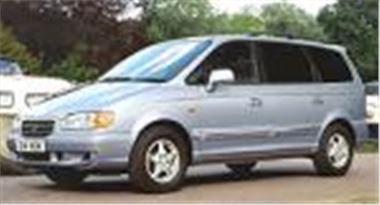 Anyone contemplating a long summer journey with seven people aboard should take a look at the cool new £16,395 Hyundai Traject Ciel.
It's basically a £15,496 Trajet 2.0GSi with a 133bhp 2.0 litre engine which also pumps put 137lb ft torque. But the extra spec makes it well worth a look.
This comprises dark privacy glass to the rear windows and full climate control air-conditioning to both the front and the rear of the interior. You also get alloy wheels, heated mirrors, a rear roof spoiler and a choice of metallic Sky Silver, Warm Silver or Blue Planet paint.
Top speed is 112, 0-60 takes about 12.8 seconds and fuel economy works out at 30.4mpg combined.
The Trajet 2.0 TD GSi continues at £16,495, and the 2.7V6 at £18,545.
All come with a three year UNLIMITED MILEAGE warranty and three years RAC Assistance.
More at
www.hyundai-car.co.uk
Comments