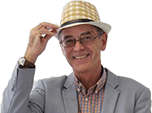 Explosion of Activity at Auction Today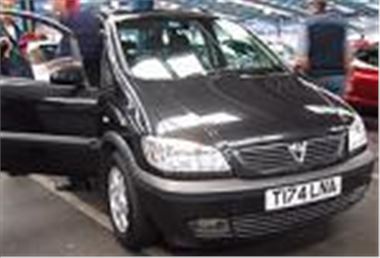 After the lull of the World Cup there was feverish activity at auction today to get the right stock in and sold before the August holidays. BCA even opened an extra 100 public parking spaces at Blackbushe.
As to be expected, 7 seater holiday cars were flavour of the week. A Moon-and-back mileage 94L Merc E320 7-seater estate made £4,875; a 33,000 mile 2001Y Galaxy TDI LX 7-seater sold for £12,150; and there was a right old battle to secure the 105,000 mile 99T Zafira 1.8 Elegance in the photo. It started at £4,500 and eventually went for £5,925.
But though there were plenty of buyers, there was also some anxiety on the part of fleets to get shot of stocks before the July/August dead period. So lots of other stuff that wasn't bought during World Cup Month found car lots to go to. In particular, a smart black 36,000 mile 98R Lexus LS400 5-speed automatic, complete with touch-screen navigation, drove away for £15,250. A new shape 25,000 mile 98S Mazda MX-5 1.8 with the glass rear window was knocked down for £8,500, making another old-shape plastic window 97R 25,000 miler look dear at £6,775. A 60,000 mile 99S E46 BMW 318iSE sold for a sensible £8,500. And an 87,000 mile 99T BMW 316i 1,895cc Compact was almost a bargain at £5,575.
Vectras and Mondeos, meanwhile, continued to flounder. A 24,000 mile 2001Y Vectra 2.2 SRi 150 sold for £7,450. A 66,000 mile 99V Mondeo 2.0iGLX with alloys in Electric Current Red sold for £3,550. And a 113,000 mile 99T State Blue Mondeo 1.8 Verona sold for £2,275. Contrast that to a top bid of £3,650 for an identical age, identical mileage plain white Passat 1.8S.
For information of upcoming BCA auctions, visit
www.bca-auctions.co.uk
Full list of auction centres throughout the country at www.honestjohn.co.uk (go back to the home-page and click on auction directory).
MASSIVE SALE OF 4X4s at Brightwells, Leominster Market, next Tuesday 9th July and also on Tuesday 23rd July from 10.00am. Sales held at Leominster Market, A49 Bypass, Leominster, Herefordshire, tel: 01568 611325, or visit the website at
www.brightwells.com
Comments