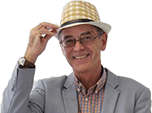 This Weekend's Discounts and Premiums
Welcome to the real World. Though the UK new car market isn't entirely free, free-market supply and demand still applies. Where supply exceeds demand, prices can and should be cheap. But where demand exceeds supply you can easily find yourself paying £5,000 over list to get the car you want right now.
Peugeot UK:-
The Lion Kings are now fitting their ageing but still pretty 106 Independence with standard power steering, from a reasonable £6,495 for the 1.1. A sunroof costs an extra £170, and a passenger airbag an extra £210.
SEAT UK:-
Toledo TDI 110S saloons with metallic paint, a/c, 8-speaker CD/radio, split folding rear seats, height and reach adjustable steering wheel, height adjustable front seats, electric front widows, driver's airbag, switchable passenger airbag, front seatbelt pretensioners, five lap/diagonal seatbelts and remote central locking with immobiliser. 54.3mpog combined and 140g/km CO2. Colour choice is Flash Red or Arctic Grey solid; or Techno Grey, Sovereign Red, Lava Grey, Eclipse Blue, Merlin Green, Niebla Gold or Black Magic metallic. £12,995 including first registration tax, 12 months VED and SEAT's three-year 60,000 mile warranty plus 12 year body warranty.
www.seat.co.uk
Trade Sales of Slough:-
New Astra 1.6 16c LSs with a/c: £8,299
New VW Golf V6 4-Motions with a/c: £16,999
New Mondeo 1.8LXs with a/c: £10,999
New Citroen C5 2.0LXs: £10,999
51 Reg Micra 1.0Ss: £4,999
51 Reg Vectra 2.0LS DTi estates: £8,999
www.trade-sales.co.uk
Motorpoint of Derby and Burnley:-
New Renault Laguna 1.9Dci 120 Dynamique: £13,699
New Renault Scenic 2.0 Monaco Privilege, leather: £12,999
New VW Golf 1.6S 5-dr with a/c: £11,299
New VW Golf GT TDi 130 5-dr: £14,999
51 Reg Ford Focus 1.6LX 4-dr automatics: £7,699
51 Reg Ford Focus 1.4LX estates: £7,999
www.motorpoint.co.uk
Dagenham Motors:
New Ford Focus 1.8 Ghia 5-doors: £10,999
New Ford Kas with PAS: £5,799
New (old shape) Ford Fiesta Flights: £6,599
New Ford Mondeo 1.8LXs; £12,999
(24 Branches throughout London Area: Check Yellow Pages)
oneswoop:-
New MINI Cooper, a/c, leather, CD, front fogs: £12,250
New Mercedes C320 Avantgarde: £34,999
New BMW 318Ti Compact: £18,499
www.oneswoop.com
Drivethedeal:-
New UK Supplied Renault Scenic 1.6 Expression: £10,870
New UK Supplied Citroen Picasso 1.8 Exclusive: £11,995
www.drivethedeal.com
Alliance:-
New Jaguar XKR Convertible with leather and satnav: £55,496
New SAAB 9-5 2.0T Vector estate: £19,995
New Subaru Impreza WRX X2, bucket seats: £17,995
New Toyota Landcruiser Colorado 3.0 D-44 auto, 8-seats: £26,995
New Toyota MR2 1.8 VVTi base no a/c: £15,195
www.alliancecarimports
Showroom4Cars:-
New MINI Coopers from £12,028 to £14,314 according to spec. For £14,314 you get a Cooper with heated wing mirrors and washers, a/c, sports front seats, leather steering wheel, on-board computer, remote control alarm, Sports Suspension Plus, halogen front fog lamps, electric panoramic glass sunroof, leather upholstery and chrome bumper inserts. Delivery is quoted at "within 4 months".
www.showroom4cars.com
Continental Car Company:-
New MG TF 160bhp: £16,615
New Alfa Romeo 147 2.0ts Selaspeed 3-door: £13,745
New SAAB 9-5 3.0TiD Vector estate: £22,190
New Range Rover 3.0TD6 SE: £38,160
New SEAT Leon 20VT Cupra: £12,680
New BMW 320D SE Touring: £20,500 (4 months delivery)
Email Only (link won't work): sales@continentalcarco.com
Comments