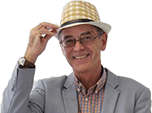 Surprise Entry at Auction Today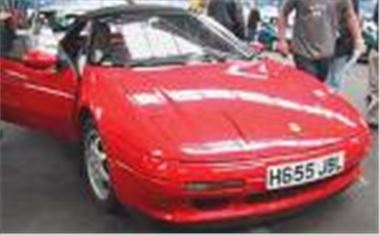 BCA's Friday private entry sale is starting to throw up some goodies. Last week an 82,000 mile 89F Golf GTi cabrio bid to a strong £1,300. This week we saw a 120,000 mile 89G big bumper Golf GTi 3-door without PAS hit £875; a 'V' reg Jag XJ6 SIII fall out of bed at £150; and the car in the photo: a 79,924 mile 1990H Lotus Elan SE which, of course, is the one with the turbo.
Quite a few people thought they'd lucked in when this neo classic kicked off at just £4,000. Bidding went up in £100s, then £50s until the car finally sold for £6,000, which is a long way short of Glass's Guide disposal value of £7,445 for a 94,000 miler. Don't be surprised to see this car sorted out and re-offered by a specialist for £9,995.
In the other halls, high-mileage repmobiles have sunk to rock bottom. A 97 model year 97P Mondeo 1.8iLX with a/c but 130,000 miles sold for just £1,225. Another with 91,000 miles sold for £1,500. And a 98R Vectra 1.6 Envoy with 113,000 miles was £1,675. At this level someone is going to find a RHD export market for these cars.
But as the reps get out of their fleet fodder, as predicted, they're getting into more desirable stuff which is pushing prices of sensible mileage Audis and BMWs ever upwards.
A pair of Audi TTs were both at or over book. The 21,000 mile 2000W coupe sold for £20,200 and the 26,000 mile 2000X roadster for a huge £23,300. A bright, silver 99T BMW E46 328iSE manual with 63,000 miles sold for £10,950. A 46,000 mile E39 525iSE manual with a fair few scratches bid to £14,600. A 52,000 mile E46 318iSE sold for £9,200.
BMWs didn't have it all their own way, though, because lumpiness still kills these cars. A 99T BMW E36 1.8Ti Compact that looked like it had been following a gravel lorry for its 101,000 miles failed to raise more than £5,350.
For information of upcoming BCA auctions, visit
www.bca-auctions.co.uk
Full list of auction centres throughout the country at www.honestjohn.co.uk (go back to the home-page and click on auction directory).
CLASSIC AUCTION ON MONDAY EVENING: This sale, starts at 6.00pm on Monday 17th June at BCA Blackbushe. Viewing Monday from 10.00am (No Sunday Viewing). Entries include: 1923 Wolseley Ten two seater; 1925 Vauxhall 14/40 Princeton tourer; 1925 Willys-Overland Model 91 tourer; 1927 Chevrolet Capitol tourer; rare 1927 Bean 18/50 tourer (the 'big' Bean); 1928 Austin 12/4 Windsor saloon; 1929 Austin 12/4 Burnham saloon; 1930 Talbot 75 saloon; 1930 Singer Junior 4-door saloon; 1932 Alvis Firefly tourer; 1933 Singer Nine 4-seat sports tourer; 1934 Austin 7 2-seat special; 1935 Morris 10/4 saloon; 1935 Sunbeam Dawn saloon; 1935 Bentley 3.5 litre Barker DHC; 1938 Chevrolet Master sedan; 1950 Riley 2.5 litre roadster; 1951 Bristol 401; 1952 Triumph Renown saloon; 1952 Jaguar XK120 roadster; 1953 Sunbeam Alpine; 1956 MGA 1500 roadster; 1965 Gordon Keeble GK1; 1966 MGC prototype roadster; 1967 MGB 1800 roadster; 1974 Jaguar E Type SIII V12 roadster. For more information about the sale, phone 01252 877317 or visit
www.classic-car-auction.co.uk
Comments