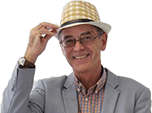 FIAT Fire Sale at Auction Today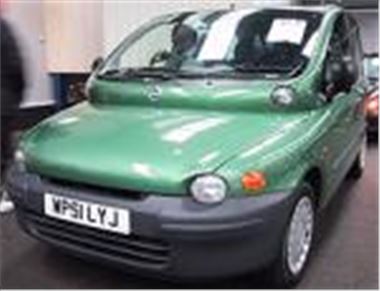 Well, you can't say I didn't warn you. That World Cup FIAT sale I advertised was groaning with cheap cars. The 8 month old Mint Green metallic Multipla JTD 110SX with just 5 miles under its wheels sold for just £9,500, a useful £4,315 under list. It was latest spec, too, complete with rev counter in the speedo binnacle, but, of course, SX means no air-conditioning. A Y reg 10,000 mile 1.6ELX with a/c sold for £8,800.
Bravos were virtually being given away. A trio of Metallic Azure Blue 51 reg 80SXs, all 8 months old with six miles on the clock were bidding to no more than £5,700. Unused 51 reg Punto 1.2S 3-doors in nice metallics were selling for £5,000. And all they wanted for four delivery mileage 51 reg Seicento 1.1S models with PAS was £3,500 apiece.
Strangely though, the halls were far from deserted with a public in the mood to buy quickly then get back home for the match. A September 2001/51 reg Golf SE TDI 90 with a/c and 7,500 miles sold for a substantial £11,850. Another TDI 90, this a 99T with 119,000 miles and no a/c, sold for £5,350. Crowds gathered around a 64,000 mile 99T BMW Z3 2.0 roadster and took the bidding from £10,400 to £13,650. A 29,000 mile 99T Focus 1.8 Ghia with the usual rear window rust sold for £6,200. Even an 82,000 mile 99V Mercedes V230 Fashion 6 seater MPV found a buyer at a high £9,900.
Money was being paid for private auction sales too. How about an 82,000 mile unwarranted 89F Golf GTi cabrio on the insurance damage 'C' register, showing patches of rust and obvious accident damage repairs to the front but with the benefit of a perfect hood? It started at a monkey, then bid all the way to £1,300.
Apart from the FIATs, possibly the cheapest car I saw was a 99T Lexus IS200 SE described as "mileage incorrect" (30,000) and with no docs at all. It started at £7,500, then bid to £8,900 against the £12,500 a genuine, worry-free example would have made.
By then, time had ticked, and, like half the people in the halls, I really had to get back to witness Beckham's penalty.
For information of upcoming BCA auctions, visit
www.bca-auctions.co.uk
Full list of auction centres throughout the country at www.honestjohn.co.uk (go back to the home-page and click on auction directory).
EARLY WARNING OF BCA's NEXT CLASSIC AUCTION: This is a Summer Evening sale, starting at 6.00pm on Monday 17th June at BCA Blackbushe. So far, the entry list includes: 1923 Wolseley Ten two seater; 1925 Vauxhall 14/40 Princeton tourer; 1928 Austin 12/4 Windsor saloon; 1929 Austin 12/4 Burnham saloon; 1920 Talbot 75 saloon; 1933 Singer Nine 4-seat sports tourer; 1934 Austin 7 2-seat special; 1935 Morris 10/4 saloon; 1935 Sunbeam Dawn saloon; 1938 Chevrolet Master sedan; 1951 Bristol 401; 1952 Triumph Renown saloon; 1952 Jaguar XK120 roadster; 1956 MGA 1500 roadster; 1966 MGC prototype roadster; 1967 MGB 1800 roadster; 1974 Jaguar E Type SIII V12 roadster. For more information about the sale, phone 01252 877317 or visit
www.classic-car-auction.co.uk
Comments