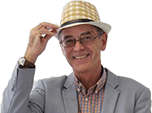 Business as Usual at Auction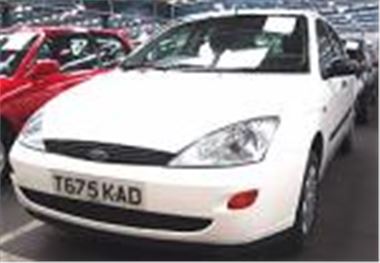 After the flag waving fun of the last few days the public flocked back to the auctions today in a mood to buy.
Consequently, nothing desirable got 'nicked' for no money. The Focus I focused on was a 1.8LX, no aircon with 97,985 miles and in white. So working back from what the book says it should have come for £3,500. Needless to say, it didn't. Even the genuine top bid of £4,300 was only taken provisionally.
Another high miler that might have been cheap was a 97P Primera 2.0GT with 87,710 under its wheels. Mileage adjusted, the book said £2,375. Top bid took it to £2,900 provisional.
It wasn't all like that. The book was spot on for a 92,405 mile 99T S-Type Jag 3.0 litre V6 manual with no extras to speak of but in a fetching shade of light metallic blue. The estimate for 90,000 miles was £9,900. Top bid was £9,575. So reckon it probably came for £9,750.
A smart 34,000 mile 2000W Golf 1.4S with a sunroof and in a nice metallic blue found a new home for £6,950. No profit in it for the trade, but a decent private buy.
Big Rovers continue to offer masses of car for the money. A tidy Caribbean Blue 95M 820SLi auto with 127,000 miles sold for just £925. A low mileage of 34,000 meant nothing for a 93K pre-airbag Cavalier 1.8iLS which sold for its p/x value of £1,225. And a 46,000 mile 97P FIAT Marea 2.0HLX hardly raised a bid to reach a provisional £1,300.
Cheap car of the day was a personally imported 99T Alfa 156 2.5 V6 in silver with 36,000 on the clock but no history at all. It sold for £6,700.
At 10.00 am on Friday FIAT is advertising the "kick off" of a special "World Cup" auction at Blackbushe. So, while England narrowly beats Argentina, you could be snapping up a 7,675 mile 2000X Multipla 105JTD SX; a 5,664 mile 2001Y Punto 1.2 ELX Speedgear; one of a pair of 2001/51 reg Multipla 105JTD SXs with just 10 miles each; or one of 50 other Puntos, Bravos, Bravas, Mareas, Multiplas or Ulysses. For more on this sale, phone John O'Shea or Leanne Whitehouse on 01252 878555. Take a pocket TV with you.
For information of upcoming BCA auctions, visit
www.bca-auctions.co.uk
Full list of auction centres throughout the country at www.honestjohn.co.uk (go back to the home-page and click on auction directory).
EARLY WARNING OF BCA's NEXT CLASSIC AUCTION: This is a Summer Evening sale, starting at 6.00pm on Monday 17th June at BCA Blackbushe. So far, the entry list includes: 1923 Wolseley Ten two seater; 1925 Vauxhall 14/40 Princeton tourer; 1928 Austin 12/4 Windsor saloon; 1929 Austin 12/4 Burnham saloon; 1920 Talbot 75 saloon; 1933 Singer Nine 4-seat sports tourer; 1934 Austin 7 2-seat special; 1935 Morris 10/4 saloon; 1935 Sunbeam Dawn saloon; 1938 Chevrolet Master sedan; 1951 Bristol 401; 1952 Triumph Renown saloon; 1952 Jaguar XK120 roadster; 1956 MGA 1500 roadster; 1966 MGC prototype roadster; 1967 MGB 1800 roadster; 1974 Jaguar E Type SIII V12 roadster. For more information about the sale, phone 01252 877317 or visit
www.classic-car-auction.co.uk
Comments