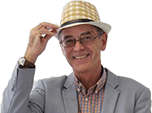 Auction Prices Softer Today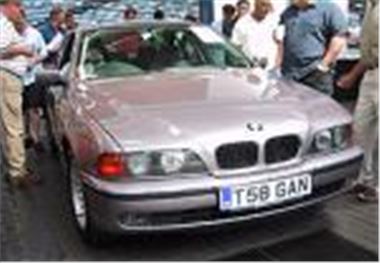 The used market continues to polarise at two different levels. Rejected reps cars remain on the rocks. And though, year for year, BMWs are making more than twice as much, even prices of these have been slipping a bit.
The 45,000 mile silver 99T 523iSE in the photo had a full BMW service history with the last one just 2,000 miles ago. The good book said it should have been about £13,500. Yet it sold for £12,000. Strong competitive bidding took a sweet metallic blue 37,000 mile 2000W 318iSE to sell for £11,825, again a fair bit short of book. And a 2000W 27,000 mile 2000W 318CI coupe sold for £14,500, also behind. Yet a 69,000 mile 99T Jaguar S Type 3.0 automatic went over-book to sell at £13,000 to a trader, probably because it was the right metallic blue for a customer and had the right spec of leather, CD and wood-rim wheel.
Ford Focuses continue to defy gravity. I'd have paid £4,000 for a silver but scruffy 72,000 mile 1.8 Zetec 5-door with Climate Pack. But it went to someone with £4,850.
Yet over among the reps rejects the story remains the same. A 121,000 mile 98R Peugeot 406 LXTD with a/c sold for £2,400; a 73,000 mile 98R Laguna 1.8RT Sport with a/c sold for £2,375; a 99,000 mile 98S Mondeo LXTD with a/c sold for £2,400; and a 76,000 mile 98R Mondeo 1.8LX estate with a/c sold for £2,450.
And if you want cheap cheap, look not further than FIAT and Rover. An 89,000 mile 98R Punto 70SXTD 5-door sold for £1,525. And a 63,000 mile 96P Rover 114Gsi 5-door sold for just £1,000.
Meanwhile, Rover seemed to be correcting its balance books by selling off a lot of P to W reg cars today for quite tempting money. (For example a 29,000 mile 2000W 25iL 103ps 3-door in silver for £4,900, and a super-clean silver 31,000 mile 98S 618i with a/c for £4,000.)
But sitting at the back of the halls, for a closed sale on Thursday 27th, was another wave of Rovers and MGs on 51 and current 02 registrations. These included 'hot' models such as ZS and ZT 180s, and even several new TFs. Seems it was to be the 'auction launch' of these models where MG Rover dealers feel obliged to bid high prices for this prime stock so that the prices can be reported and set a residual price precedent.
For information of upcoming BCA auctions, visit
www.bca-auctions.co.uk
Full list of auction centres throughout the country at www.honestjohn.co.uk (go back to the home-page and click on auction directory).
Comments