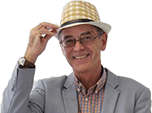 1928 Austin 12/4 Star of Classic Auction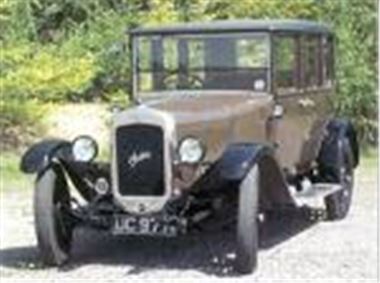 Despite the micro-blistered vacuum-cleaner spray job on the wings and bonnet, there was no denying the charisma of the late Arthur Fox's 1928 Austin 12/4 Windsor. He originally restored it between 1974 and 1977, after which it became the benchmark 'heavy' 12/4. Now it has mellowed without deteriorating. Evidently, at least two bidders thought so too because, after sailing past its top estimate of £13,500, it finally sold for £17,100 + buyers premium + VAT. That's £18,506.65, to you, guv. Another of the Late Mr Fox's cars, a superbly detailed 1923 Wolseley Ten, sold for £9,400 + premium.
A beautifully restored 1930 Austin Seven 'Wydoor' saloon also had enormous charm and sold for £4,600 + premium. The 1927 'big Bean' 18/50 tourer went for a disappointing £11,000.
A 1950 Riley 2.5 litre Roadster, identical to one I used to clean and polish at Sports Motors when I was a kid, sold for £13,100. A 1953 Sunbeam Alpine made a low £6,300. And a 28,000 mile 1955 Daimler Conquest Century with history and in mint condition went for £2,900.
Best of the rest were a near perfect 1956 MGA Roadster, sold for £10,600. The finest 3.8 Mk II I've ever seen (though built up from a 2.4) stalled at £19,200. And a 1967 MGB in similar condition with just 32,000 miles sold for £10,100.
There was a story behind this MGB. Seems that the original purchaser, a Mr Scott, insisted on having it in Riviera Blue metallic as shown in the MG catalogue, despite the car not being available in that colour. He then proceeded to cover just 6,300 miles in nine years after which, when the fuel pump inevitably failed due to stale petrol, he attempted to have a new one fitted under warranty.
The ghost of Mr Scott lives on in some of the readers letters I receive.
Full results of the classic sale and details of the next one at:-
www.classic-car-auction.co.uk
For information of all upcoming BCA auctions, visit
www.bca-auctions.co.uk
Full list of auction centres throughout the country at www.honestjohn.co.uk (go back to the home-page and click on auction directory).
Comments