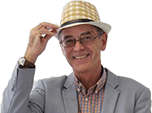 Vaneo Here 16th May, from £14,680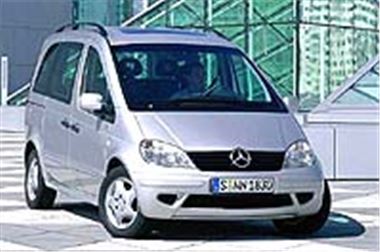 After rumoured quality set-backs, which delayed the launch, Mercedes Benz is now happy with the build of its new small MPV and UK sales will start on 16th May.
The Vaneo is 4.2 metres long, with a 2.9 metre wheelbase. It has a revised version of the sandwich floor concept pioneered in the A-Class, strengthened because of the larger capacity and retains the A-Class's high driving position, adding a huge passenger compartment and load area.
The design features a large glass area, low waistline and vast interior volume. The constant interior height of Vaneo is 1240 mm, adding to the practical nature of the car by allowing large objects to be loaded without damaging the roof lining.
Despite its large frontal area and monospace design, the drag factor is an impressively low 0.33. This is helped by a smooth underside and plastic panels which give protection from road grit and debris while smoothing airflow. Bonded windows add to this efficiency, and even the wing mirrors are aerodynamic. The Rather than being hidden behind glass the B pillar helps balance the Vaneo's side view.
At the back, the Vaneo has what are probably the longest tail lights in the world. Measuring an impressive 925 mm, they give the rear an unmistakable appearance. As well as looking good, the lights are visible from a long distance, which is an important safety bonus. These lights incorporate louvers to help with cabin ventilation. A third, high-level brake light, is mounted in the rear spoiler.
Four engines and three trim levels are offered, plus a wide selection of options, including five activity packages that add tailored equipment for customers with a variety of popular pastimes or hobbies.
Three of the engines are petrol: two 1.6 litre units producing 82 bhp/103 lbs ft and 102 bhp/111 lbs ft respectively, and a range-topping 125 bhp/133 lbs ft 1.9 litre engine. Diesel-engined variants will feature a 1,689 cc engine producing 91 bhp and 133 lbs ft. The turbo diesel engine uses the latest generation common rail and injector nozzle technology, four-valves per cylinder and a turbocharger with intercooler.
Because this CDI engine is so thermally efficient, heating for the cabin from a cold start will take longer than a petrol unit. An electric heater booster is fitted as standard, to accelerate cabin warming.
Three gearbox choices are available: a five speed manual; the same gearbox with the ACS Automatic Clutch System; and a five speed automatic transmission with Tipfunction (manual gear selection) and Speedtronic cruise control and speed limiter.
ACS is available on all models for £500; the five-speed automatic is £1,215 and available on all but the 82 hp petrol model (the CDI 1.7 auto pack retains cruise control but does without the speed limiter).
The three trim levels have been created: Trend offers a large amount of standard equipment; Family models add features that make living with Vaneo even easier, while the range-topping Ambiente includes luxurious touches for which Mercedes-Benz is well known.
An impressive tally of safety equipment is fitted to all cars: four airbags, ABS anti-lock brakes with Brake Assist, ESP® Electronic Stability Program with traction control, ISOFIX mounting points in the second row of seats, and an alarm and immobiliser as standard.
Trend spec includes front and rear vent electric windows, height adjustable front seat belts, three-point belts on all seats (with force limiters on the outer seats), a radio/single CD player, remote central locking, and height adjustable steering column.
Family trim level adds fold-out tables in the front seat backrests, a rear bench seat with integrated child seats and stowage boxes under the rear seat make interior storage and comfort plentiful, whatever the age of the rear seat occupants. A pull-out loading floor and folding shopping box keeps the load bay neat and tidy, while a second rear view mirror helps keep an eye on what's happening in the back. A third row of two individual seats, suitable for children, will be available in lieu of the moving load floor at an additional cost of £360.
The luxurious Ambiente adds even more to the Trend spec: Air conditioning, alloy wheels, a leather trimmed steering wheel and gear shift lever, front centre armrest and burr walnut trim are all standard features.
Base prices are for Trend models. Upgrading to Family trim costs £800, with Ambiente an additional £1,900 over the Trend price. Parktronic parking sensors and other in car entertainment equipment including the COMAND (Cockpit Management and Navigation Display) are part of an extensive options list that will enable Vaneo purchasers to customise their new car.
The Vaneo is available in four standard paints or six metallic shades, which are an optional £330. Family and Ambiente models have a choice of three interior trim colours – Anthracite, Sky Blue or Royal Red – while Trend cars have Orion Grey interior appointments.
Base prices are £14,680 for the 82 bhp 1.6 (£155 VED); £15,830 for the 102 bhp 1.6 (£155 VED); £16,780 for the 125 bhp 1.9 (£155 VED) and £16,555 for the 91 bhp 1.7CDI diesel (£130 VED).
More at
www.mercedes-benz.co.uk
Comments