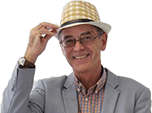 Updated Punto Range, from £6,499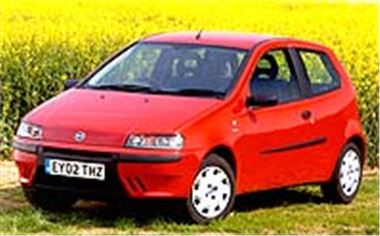 FIAT has updated and simplified its Punto range, with a new lead-in Mia model at £6,499 on the road and the standard range starting at £6,999. A bonus is the choice of either one year's 'free' insurance when the car is run on FIAT's i-deal PCP, or 0% finance with 30% deposit when bought on HP.
The new £6,999 range starter model is called the Punto Active and as well as Dualdrive power steering (standard on all UK Puntos), comes with a six speaker radio/cassette player, body coloured bumpers, rev-counter, trip computer and 'follow-me-home' headlamps.
For an extra £575, the Active Sport has a single slot CD player in place of the cassette player and also comes with front foglights.
A further £775 gets you the Dynamic, which adds remote central locking and a third three-point rear seatbelt to the spec of the old ELX. The jump from Dynamic 8v to Dynamic 16v costs a further £900.
For £900 more than that you can have an Eleganza 16v with the side and roof airbags in addition the spec of the old Sporting model.
Standard features of all include a facility to operate the electric front windows after the key has been taken out of the ignition; and an intelligent windscreen wiper mechanism which is activated automatically immediately after windscreen washer fluid is sprayed. All Punto versions are fitted with driver and passenger airbags as standard equipment. (The Punto scored a class-leading four-star rating in Euro NCAP crash tests.)
JTD diesel versions cost £500 more than the equivalent petrol engine
Speedgear versions cost £600 more than the manual equivalent.
5-door versions cost £550 more than the equivalent 3-door versions.
Petrol engines for the new Punto range remain unchanged and are: 1,242cc 8V 60 bhp; 1,242cc 16V 80 bhp; 1,747cc 16V 130 bhp. Diesel engines are: 1,910 cc 60 bhp normally aspirated, and 1,910 cc 85 bhp JTD.
Sample prices are:-
Punto 1.2 Active (60bhp) 3-door: £6,999
Punto 1.2 Active (60bhp) 5-door: £7,549
Punto 1.9D Active (60bhp) 3-door: £7,499
Punto 1.2 Dynamic (80bhp) 5-door: £9,799
Punto 1.9JTD Dynamic (85bhp) 5-door: £10,299
Punto 1.8 HGT (130bhp) 3-door: £12,499
More at
www.fiat.co.uk
Comments