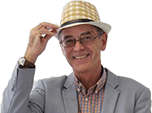 Toyota Prius Avoids Congestion Charging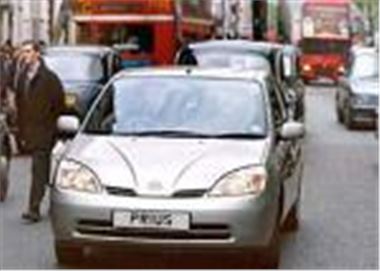 From May 2003, London commuters driving in and out of the centre should be able to save a staggering £1,250 in congestion charges simply by driving a Toyota Prius. Because it's a petrol-electric hybrid it's one of the cleanest 'green' vehicles and will be exempt from the £5 a day charge under London Mayor Ken Livingstone's forthcoming congestion charging scheme.
TransportAction PowerShift (The Energy Savings Trust), the Government-funded initiative which aims to promote cleaner motoring, also supports Prius by offering a PowerShift grant of £1,000 as a cashback after the car's first purchase. TransportAction PowerShift will administer the list of vehicles exempt from the congestion charge through its Register and this will include the Toyota Prius.
In March 2002 Transport for London finalised its congestion charging scheme, which will commence from February 2003. The new regulations mean that drivers could pay up to £25 a week to enter the designated central London zone between 7am and 6.30pm.
In addition, Prius owners now benefit from a reduced Vehicle Excise Duty. The 2002 budget encourages 'cleaner' vehicles with carbon dioxide emissions of less than 120g/km, including Toyota Prius and Yaris D-4D by offering a discount. With a CO2 output of 114g/km the Prius qualifies for £70 pa VED.
Notes:-
Toyota Prius drivers will have to pay a £10 administration cost per year for congestion charging.
TransportAction PowerShift is a government-funded initiative run by the Energy Saving Trust, which aims to create a sustainable market in the UK for vehicles which run on clean fuels such as LPG, natural gas and electricity. Since it was started in 1996, the programme has helped place 12,000 clean fuel vehicles on UK roads.
The PowerShift demonstration project programme is designed to make support funding available to assist projects involving near market-ready clean fuel vehicle and engine technologies. Funding is intended to help projects involving vehicles that have the potential for full commercialisation but are inhibited by higher initial set up or scale costs. Funding is not given where a project is likely to go ahead in the absence of support. Support is only given to projects involving vehicles that have the potential to provide significant emissions and other environmental benefits compared with conventional vehicles.
The Toyota Prius is the world's first mass-production hybrid car. It first went on sale in Japan in late 1997. It has won many international awards, including Japanese Car of the Year. The car being sold in the UK has been improved with suspension and engine changes to meet the higher speeds, road conditions and different demands of European drivers.
The UK network of Hybrid Technology Centres are fully trained and equipped to handle Prius.
More information about Prius cars and centres at
www.prius.co.uk
More information about TransportAction at:
www.transportaction.co.uk
Comments