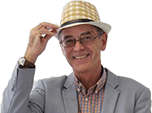 Plenty of Cheap Cars at Auction Today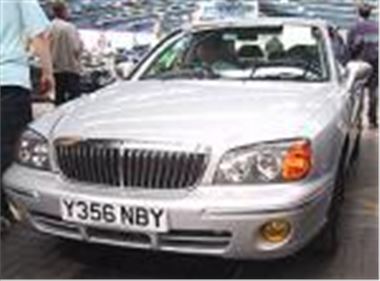 The last day of the month just before a four day bank holiday and a fortnight of football turned into something of a clearance sale at BCA Blackbushe. Fittingly, bargain of the day (if it came for the £8,950 bid) just happened to be South Korea's finest: a 13 month old 19,000 mile Hyundai XG30, list price £20,819. Masses of motor for the money.
Runner up was a 99T Alfa 2.0GTV in silver for £6,350. Yes, you did read that correctly. But unfortunately this prime example had a small matter of 106,000 miles under its wheels and not too many bidders prepared to take the very considerable risk. Another Alfa, this one a 71,000 mile 98S 156 1.8TS Lusso sold for a record low of £4,300.
Now, to make you really sick, I'm going to list some of the other bargains you missed:
99T BMW E46 323iSE with a/c, 64k miles £9,725, 99T Mercedes C240 Classic auto estate with a/c, 70k miles £8,500; 99T SEAT Alhambra TDI 110 7-seater with a/c, 76k miles £8,350; 2001Y VW Polo 1.4TDi with a/c, 8k miles £7,675; 98S Mondeo ST24, 86k £3,550; 99T Vectra 1.8 Envoy estate with a/c, 75k £3,050; 98S new Astra 1.6CD with a/c, 91k miles £2,800; 98S Primera 1.6GX estate with a/c, 75k £2,675; 99T Peugeot 406 1.8LX, 107k £2,650; 98S Mondeo 1.8GLX, 98k miles £2,350; 98S Laguna 2.0RT auto, 102k miles £2,250; 98R Xantia 1.8SD diesel, 87k miles £1,450.
Definitely not a bargain was a 92J BMW 320iSE. You may have watched Quentin Willson talking up the values of early E36 3 Series on 5th Gear a few weeks ago. He did a damn good job because this scruffy but genuine 89,000 miler with a long MOT and the old iron block engine started sensibly enough at £2,000. But then 5th Gear Watchers and Mirror readers fulfilled Q's self-fulfilling prophesy by bidding it up all the way to £3,425. Was it worth it? Of course not.
If you think you missed out on the auction action I'm pleased to tell you that BCA Blackbushe will be open for business as usual on Bank Holiday Monday. Just make sure you bring your Switch or Delta card to lodge a deposit before bidding and instead of rolling out the barrel at some Jubilee street party you could be barrelling home in a bargain.
For information of upcoming BCA auctions, visit
www.bca-auctions.co.uk
Full list of auction centres throughout the country at www.honestjohn.co.uk (go back to the home-page and click on auction directory).
EARLY WARNING OF BCA's NEXT CLASSIC AUCTION: This is a Summer Evening sale, starting at 6.00pm on Monday 17th June at BCA Blackbushe. So far, the entry list includes: 1923 Wolseley Ten two seater; 1925 Vauxhall 14/40 Princeton tourer; 1928 Austin 12/4 Windsor saloon; 1929 Austin 12/4 Burnham saloon; 1920 Talbot 75 saloon; 1933 Singer Nine 4-seat sports tourer; 1934 Austin 7 2-seat special; 1935 Morris 10/4 saloon; 1935 Sunbeam Dawn saloon; 1938 Chevrolet Master sedan; 1951 Bristol 401; 1952 Triumph Renown saloon; 1952 Jaguar XK120 roadster; 1956 MGA 1500 roadster; 1966 MGC prototype roadster; 1967 MGB 1800 roadster; 1974 Jaguar E Type SIII V12 roadster. For more information about the sale, phone 01252 877317 or visit
www.classic-car-auction.co.uk
Comments