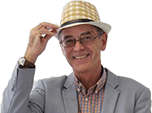 Peugeot 206 SW On Sale From £8,995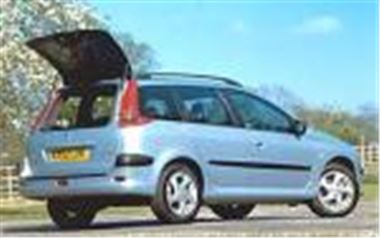 Peugeot has put its new British-built 206 SW on sale at prices starting from a UK competitive £8,995.
The SW is 193mm longer than the 206 hatchback with the extra length all at the back to provide greater load capacity. This is 480 litres with the rear seats up. A handy touch is the rear window glass which, as on the Citroen C5 estate, can be opened independently of the tailgate for dropping small items into the load area. Rear seats are split-folding 60/40 and all three have lap/diagonal seatbelts.
Five engines are available; four from launch.
The 1.1 puts out 60bhp at 5,500rpm and 70 lb ft torque at 2,700rpm. Top speed is just short of 100mph, 0-60 takes 15.5 seconds, combined consumption is 43.5mpg and CO2 output is 156g/km.
The 1.4 develops 75bhp at 5,500rpm and 90 lb ft torque at 2,800rpm. It has a top speed of 107mph, a 0-60 of 13.0 seconds, combined consumption slightly better than the 1.1 at 44.1mpg and CO2 output also better at 153g/km.
The 1.6 offers 110bhp at 5,800rpm and 110 lb ft torque at 4,000rpm. It does 121mph, gets to 60 in 10.6 seconds, does 42.2mpg in the combined cycle and emits 159g/km CO2.
The 2.0HDI pumps out 90bhp at 4,000 rpm and 154 lb ft torque at 1,900rpm. It tops out at 114mph, reaches 60 in 11.5 seconds, stretches a gallon 55.4 miles in the combined cycle and emits 138g/km CO2.
The new PSA 1,399cc aluminium block, common rail direct-injected diesel will not be available in the SW until October.
Prices are:-
XL 1.1: £8,995
XL 1.4: £9,495
XL 1.4 TD HDI: £9,895 (from October 2002)
XT 1.4 with a/c: £10,395
XT 1.4 TD HDI with a/c: £10,795 (from October 2002)
XR 2.0 TD HDI with a/c: £11,795
XSi 1.6 16v with a/c: £12,765
D Turbo 2.0 HDI 90 with a/c: £13,695
More at
www.peugeot.co.uk
Comments