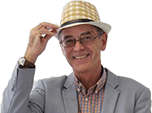 £7,650 Buys Polo 1.4TDI at Auction Today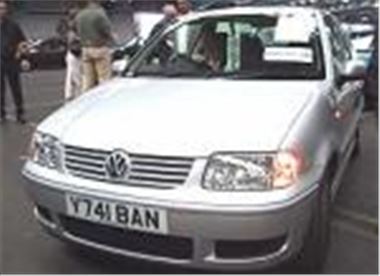 As more and more ex-company drivers start buying their own cars, winners and losers continue to emerge.
Not long ago, nearly-new Polos were selling for nearly 90% of list. But the new four-headlight model is the one to be seen in now, so facelift old shapes are taking a hammering. The car in the picture was a sensible spec 3-door in silver with air-conditioning, just 11 months old, 8,558 miles and with the desirable 75bhp 1.4TDI engine. But it started at £7,000 and went on to sell for just £7,650.
At the other end of the scale, a facelift 2000X BMW 525iSE auto in a nice shade of metallic blue and with 36,321 miles made a stonking £17,600. A 2000X Volvo C70 2.0T Convertible with 16,000 miles sold for £18,000. And in between, a 2000X 5,000 mile Golf IV 1.6 16v auto with a/c and in silver sold for a substantial £10,050.
Against this money, an E46 99V 323iSE with 46,000 miles looked value at £10,950. While a 25,000 mile 1999T Peugeot 306 GTI-6 looked well off at a top bid of £7,350, but, apparently, they are becoming harder to sell. A 6 month old Renault Scenic DCI with a/c and just 3,281 miles stalled at a low £9,950.
Mileage isn't making E36 BMWs any easier to buy. An 84,000 mile 98R 318Ti Compact with a broken headlight still sold for £7,000. And a 112,000 mile 99T E36 328i cabrio with a hardtop made a massive £14,100. Though, of course, there was nothing to stop that valuable hardtop finding its way onto a more desirable car such as a low mileage M3 cabrio.
Same goes for Audi A3s. A 74,000 mile 2000W A3 TDI with more than a few dents made a massive £9,475. And old Golf TDIs remain a currency. A 77,000 mile 97P TDI GL estate started a bidding battle and ended up selling for a serious £3,875.
For information of upcoming BCA auctions, visit
www.bca-auctions.co.uk
Full list of auction centres throughout the country at www.honestjohn.co.uk (go back to the home-page and click on auction directory).
HUGE 4x4 AUCTION next Tuesday 21st May by Brightwells at Leominster Marker, A49 Bypass, Leominester, Herefordshire starting at 11.00am. Literally hundreds of entries from 1983Y to 2002 new and unregistered. Details at
www.brightwells.com
, or phone 01568 611325.
Comments