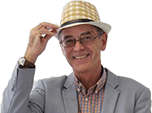 £10,000 S-Type Jag at Auction Today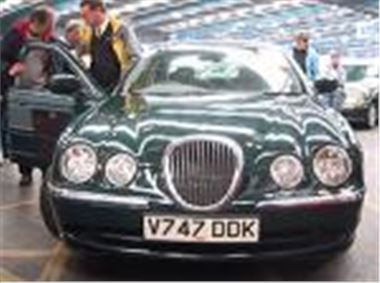 Some dealers are talking no customers. Others can't buy enough cars. So, once again, it was mixed messages at auction today.
The 99V S-Type Jag in the photo was as base spec as you can get. 3.0 litre V6 manual with velour seats, solid green paint, 74,000 miles, a towhook and TWR sticker in the back window. So had it been a race car tug? Your guess is as good as mine. It still sold for a solid £10,000. And looked cheap against a 19,000 mile 99T 3.0 V6 auto with all the bits that bid to £16,500.
At the other end of the scale, a clean but 107,000 mile 99S Mondeo 2.0GLX sold for £2,200. Huge value for money. Or how about a 79,000 mile 99T 2.0LX for £2,925? As a private buyer you can't really go wrong with something like this.
VW proved its comparative residual strength when a scruffy, 87,000 mile Chagal blue 99T Golf GTi 1.8 5-door sold for £6,150. Same price new as the 99T Mondeo, but now worth more than twice as much.
Late diesels are desperately wanted, with a pair of 20,000 mile 01/51 reg Avensis D-4Ds with satnav making £9,300 - £9,400 and a 30,000 mile 2000X Toledo TDI 110SE (an excellent car, by the way) making an even stronger £8,850.
As per last week, Alfa 156s are selling again. A silver 54,000 mile 99S 1.8TS base model sold for £5,400 and a met red 42,000 mile 99T 2.0TS in need of a complete repaint sold for a crazy £6,600.
Heavy-duty executives stayed strong with a 71,000 mile 99S MB E280 Avant Gard selling for £12,000 and a 74,000 mile 2000V BMW 523iSE (steel liner block) making a solid £11,650.
Closest to bargain of the day had to be an 85,000 mile 97P Audi A8 2.8 Sport. Okay, I know it was a leggy P reg, but £6,450 didn't seem out of order for so much motor.
For information of upcoming BCA auctions, visit
www.bca-auctions.co.uk
Full list of auction centres throughout the country at www.honestjohn.co.uk (go back to the home-page and click on auction directory).
Comments