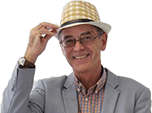 Bang on Book at Auction Today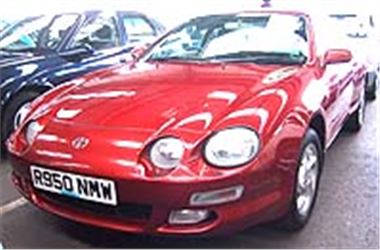 Nice at the first big auction of a new month to see prices pretty well consistent with Glass's Guide predictions. And good to watch plenty of bargains being snapped up, even if a few of them were snatched away from me by buyers prepared to pay just a little bit more money.
The 98R Celica 1.8ST in the photo was a nice one. Good metallic colour, which the picture hasn't quite captured. Decent set of alloys, which you don't usually get. But 73,765 miles clocked up, so in need of a new timing belt and a biggie of a service. Glass's said £6,500, minus £1,500 for the excess miles and I'd have been happy to pay £5,000 for it. Bit of work, bit of expense, and I'd have sold it at the pub for £6,000. But the bidding started at £4,500 and soon shot past my £5k limit, with someone's £5,350 securing the car. No profit in that one, then.
I thought the old E36 318Ti Compacts would be slipping a bit by now. So I thought six, maybe six-five for a metallic blue 99T with 38,000 miles, no alloys and a few scratches. I was wrong and the guide was right, because it went for exactly what the good book said: a full £7,550.
Getting picky I suppose you could say a near-perfect 2001X, 12,000 mile Merc S320 was a few buttons under book, selling for £35,200 rather than £36,900. But, of course, that's a lot of money to risk on an auction buy, so it couldn't be expected to make full trade money.
There was a right old fight for a pretty, pearl-coloured 99V Merc C220 CDI Elegance auto with 75,000 on the dial. It started at a mere nine grand, but bids and counterbids took it slowly and surely to £12,150. Rather more than a 35,000 mile but 99T C220 CDI Classic auto in dull black, which sold for £11,000. Nevertheless, it's good to see these quick, economical and ultra-tough chain-cam diesels starting to become affordable.
As in my last report, the public is still crazy about status. Which explained why a super-clean 26,000 mile 2000W Golf GTi 1.8 5-door in silver made a stunning £11,050. Even Alfa 156s are creeping back up and I was forced to take a back seat as the 35,000 mile 99T 1.8TS I had £6,000 for went for £7,025.
But if you don't mind a bit of mileage, you can get the car of your dreams for pocket money. How about a 98R Mondeo ST24 with 140k sold for £3,100; a 97R VW Passat TDI 90SE with 121,000 miles sold for £3,525; a 98R Renault Scenic RT DTi with 113k sold for £3,900; a 98R Volvo V40 T4 with 112,000 miles sold for £4,300; a 97R BMW E36 318i with 104,000 miles sold for £4,600; a 99V Rover 75 2.0V6 Club manual bid to £5,350; a 99T Volvo S80 170bhp auto with 104k sold for £6,350; and a 99T BMW E46 318iSE with 80k sold for £8,750.
Just watch out for a blue 98R Scenic RT DTI with 26,300 on the clock, because it had a new one fitted at 87,000.
For information of upcoming BCA auctions, visit
www.bca-auctions.co.uk
Full list of auction centres throughout the country at www.honestjohn.co.uk (go back to the home-page and click on auction directory).
HUGE 4x4 SALE NEXT TUESDAY.
Once again Brightwells will be holding its massive fortnightly auction of 4x4s at Leominster Market, A49 Leominster Bypass from 11.00am on Tuesday 7th May. As usual, just about every make and model of 4x4 will be represented from 1983Y to brand new and unregistered. For more information, go to
www.brightwells.com
or phone 01568 611325.
Comments