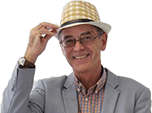 Yaris D-4D Offers 67.3mpg for £8,395
Toyota has now announced ultra-competitive UK prices for its 67.3mpg Yaris D-4D that may well force the pace for prices of Citroen's C3 HDI and Ford's Fiesta 1.4 HDI.
Yaris D-4D prices start at just £8,395 for the 1.4S 3-door with PAS. But, as is the case with all Yaris models, you have to go up to GS spec to get a 5-door and the cheapest D-4D 5-door GS is £9,895. Verso D-4Ds are even dearer, starting at £11,395.
The ultra-light 99kg all-alloy chain-cam engine offers 55kW (74bhp) at 4,000rpm and 170Nm (125 lb ft) torque from 2,000 – 2,800rpm. So it's a bit more powerful than the C3 HDI and this is reflected in a 0-60 of 12.6 seconds with top speed of 106mph. Combined consumption, however, is identical at 67.3mpg and CO2 emissions are fractionally higher at 113g/km. The bigger bodied Verso D-4D is slightly slower with a 0-60 of 13.5 seconds and a top speed of 99mph. Its combined consumption is 56.5mps and its CO2 output, 133g/km. But all versions qualify for the lowest VED rent for a diesel of £110pa.
All Yaris and Yaris Verso models come with standard ABS with EBD
More at
www.toyota.co.uk
Comments