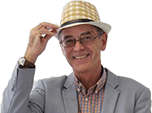 Bags of Variety at Auction Today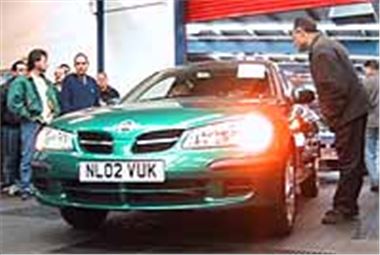 With all those 02 platers racing out of the compounds I expected to see some early choppings-in at auction today, but didn't expect to see 02s. Yet there they were: a brace of March 2002 registered Almera 1.5Es with four miles each and a high mileage SEAT Cordoba with five. I wasn't around to see the Cordoba past the block, but the independently imported Almeras were bidding to £7,750.
Elsewhere was a bit of an Aladdin's Cave, so I'll try and categorise what I saw, starting with the sporty stuff. A bright yellow 1990H MR2 Turbo that looked like something out of 'The Fast and the Furious' sold for £3,150. Warranted mileage? You must be kidding. A pukka Ralliart imported FTO 2.0 Mivecs, 2001Y with 10,000 miles but a crunched front bumper, bid to £11,300 and didn't sell. A 99V Elise with a hardtop, 17,000 miles and a strange history of having resided in Gibralter and Jersey bid to a low £12,800. A 7 owner (that's right, seven) 92K 318iS with a dubious 65k on the clock sold for a fair £2,700. A 52,000 mile 98S Peugeot 106 GTi bid to a roughly-right £5,050. A 69,000 mile 97P BMW M3 Evo 3.2 bid to a low £12,150. And a filthy 78,000 mile 96P Golf VR6 smelling of steam and head gasket problems sold for £5,950.
On to the more sober stuff and the first Citroen C5 I've seen at auction was a 13,000 mile 2001Y LX HDI 110 in silver. It sold for £9,850. The Golf V5 estate is a car I've never seen before in the UK, never mind at auction. It's so rare it isn't even booked and I was asked to price one, but couldn't, just last week. So write down in the margin of your Guide that an 8,000 mile ex-VAG UK 2000X example bid to £11,900. A rather nice 58,000 mile Jag XJ8 Sport bid to £9,800, bringing one almost within my grasp (goes with the hat). A 51 reg, 5,000 mile Merc A160 Avant Garde manual long-wheelbase in silver sold to a private couple for £11,850. And the 91,000 mile 99T SEAT Ibiza TDI S with a tow-hook which I hung around for hoping to get for £2,500 sold for £2,800.
For information of upcoming BCA auctions, visit
www.bca-auctions.co.uk
Full list of auction centres throughout the country at www.honestjohn.co.uk (go back to the home-page and click on auction directory).
Comments