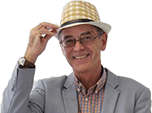 Auction Prices High, but Bargains for the Brave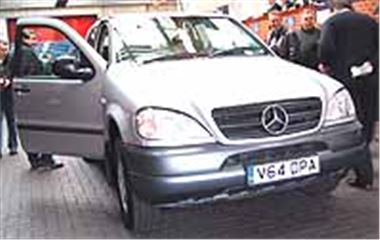 Obviously it's a bit early to expect part-exchanges for 02 platers to start coming through the auctions. But if traders anticipated a used market dive, then they would have been buying accordingly.
That wasn't what happened today. With very few exceptions, prices remained solid as a traffic-calming kerbstone. And the trade was paying the big money rather than just running up Billy Bunters.
£10,550 was a lot for 40,000 mile 99V Honda CRV 2.0 ES. So was £8,775 for a 55,000 mile 2000W Passat TDI SE badged as a 115 but described as a 90. So was £14,200 for a 33,000 mile 2000W Lexus IS200 S automatic. So was £11,850 for an old shape 42,000 mile 99V Galaxy Ghia TDI 110. The fifth car in the catalogue showed a bit, but not a lot, of relief. It was a 114,000 mile 98R Voyager 2.0SE manual and it sold for £5,625.
Other apparent overpayments included £3,850 for a 58,000 mile 98S Mondeo 1.8LX, £6,525 for a 41,000 mile 2000V Astra 2.0 DI 16v Club estate; £12,300 for a 39,000 mile 98R Z3 1.9; £16,600 for a 71,000 mile 99T Merc CLK 230K, and £7,750 for a 43,000 mile 99T 318Ti Compact with no extras on it at all.
But if you fancy a big, flash 4x4 you could have had a Merc ML320 auto for under twenty grand. This 59,000 mile 99V saw the hammer fall at £19,750. While a 76,000 mile 97P Jag XJ6 3.2 with leather, alloys and half wood steering wheel found a new owner for just £7,373. That was almost my kind of motor, but something told me it wasn't quite straight (the paint), so I let it go.
There's lots happening at auction next week. See below:-
COYS will be holding a big classic car auction at the Business Design Centre, 52 Upper Street, Islington, London N1 at 7.00pm on Monday 4th March with viewing on Sunday and Monday. Entries include an early (1921) Bentley 3-litre; a 1932 MG K-Type Magnette; a 1934 Aston Martin 1.5 litre long chassis; a 1950 Talbot Lago T26 190bhp Record coupe; a 1967 Iso Grifo; a 1973 Porsche 911 Carrera RS, a 1991 Jaguar XJR15 and masses more. For more details, phone 020 7584 7444, or go to
www.coys.co.uk
On Tuesday 5th March there will be a Ford ex-rental sale at BCA Blackbushe at 11.00am (NOT 12.00am as previously advertised). There will be around 150 lots including plenty of Focus and new shape Mondeo. For more info, tel: 01252 878555. For information of upcoming BCA auctions, visit
www.bca-auctions.co.uk
Full list of auction centres throughout the country at www.honestjohn.co.uk (go back to the home-page and click on auction directory).
Also on Tuesday 5th March, Brightwells will once again be holding the biggest 4x4 auction in the country at Leominster Market, A49 Bypass, Leominster, Herefordshire. This sale also starts at 11.00am and includes a large number of 4x4s from 1985 to 2002. For more about the entries, phone 01568 611325, or visit:
www.brightwells.com
Comments