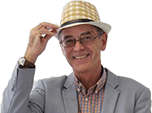 Space Wagon Now Here at £15,995
Though Mitsubishi cut the prices of its Space Wagon Models in December, supplies are only now coning through.
The base 2.0 litre model at £15,995 develops 131bhp at 6,000rmp and 175Nm (129lb ft) torque at 4,500rpm, averages 29.7 mpg and emits 225g/km CO2.
The 2.4GDI at £17,995 develops 145bhp at 5,700rpm and 212Nm (156lb ft) torque at 3,500rpm, averages 28.0 mpg and emits 242g/km CO2.
Both are of course full seven seaters, and have ABS, EBD, 15" locking alloy wheels, manual air-conditioning and roof rails.
More at
www.mitsubishi-cars.co.uk
Comments