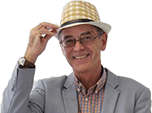 Blur Band Bus Sells for £15,750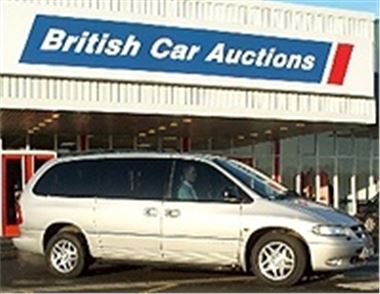 The 'X' reg Chrysler Grand Voyager donated by Damon Albarn of Blur and Gorillaz to the NCPCC was auctioned at British Car Auctions Blackbushe today.
After a 'blur' of hands in the packed auction hall, the luxurious silver MPV finally sold for £15,750. All proceeds went direct to the NSPCC, with BCA selling the vehicle free of commission.
For information of upcoming BCA auctions, visit
www.bca-auctions.co.uk
Full list of auction centres throughout the country at www.honestjohn.co.uk (go back to the home-page and click on auction directory).
The COUNTRY'S BIGGEST 4x4 AUCTION takes place once again at Brightwells, Leominster Market, A49 Leominster Bypass, Herefordshire from 11.00am on Tuesday 5th February. To check out entries, visit
www.brightwells.com
or phone 01568 611325.
There will be a FORD EX-RENTAL AUCTION at BCA Blackbushe from 11.00am on Thursday 7th February. For info, visit
www.bca-auctions.co.uk
, or phone 01252 878555.
BCA will be holding a CLASSIC CAR AUCTION at Blackbushe from 1.00pm on Monday 11th February. Entries include a 1927 Chrysler 60 phaeton, 1938 MGSA saloon, 1926 Dodge phaeton, 1927 Humber 9/20 saloon, 1937 Vauxhall 12/6 restoration project, 1954 MGTF, 1949 Triumph 2000 roadster, 1950 Cadillac Fleetwood saloon, 1955 Ford Thunderbird, and my favourite: a 1964 Mustang 289ci 210bhp convertible. Full list at
www.classic-car-auction.co.uk
H&H will also be holding a CLASSIC CAR AUCTION at Pavilion Gardens, Buxton on Wednesday 20th February. Two very interesting entries in this sale are a 1928 4.5 litre Bentley which was restyled as the 'Swiftmobile' for the 1960 Ealing Comedy 'School for Scoundrels' (see archive at
www.mysterymotors.com
for details). And Ted Worswick's ex-works Austin Healey 100/6 racer 'PJB 828' which also starred in the same movie. More information and a full list of entries at
www.classic-auctions.com
Comments