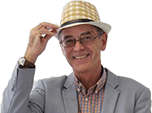 Auction Prices Continue to Rise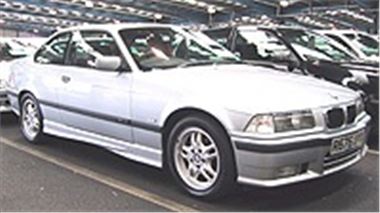 Competition was as fierce as the storms howling through the halls at BCA Blackbushe today. And not merely for late, low mileage cars. Even ten-year-old part-exchanges were making top money.
In the circumstances I'd have expected the super-clean 46,000 mile 98S BMW 318iS in the photo to start at around £8,000. After all, it was ready to retail apart from one Dentmaster ding in the right rear flank. The trade stayed on it until £9,200, it reached its reserve of £9,500, then went on to sell for £9,800.
Now that's huge money. To get it into perspective, a similar age and mileage 318iS sold for £9,400 last June.
Absolutely nothing was cheap today. A smart 101,000 mile 99S Toyota Camry 2.2 auto in Pearl and with leather but also with a suspicious looking tow-hook sailed up to the block and started at £2,000. There were hands everywhere and within a minute it had sold for twice as much. A very ordinary 68,000 mile 99V Vectra 1.6LS saloon made a silly £4,650. Even the stuff that was under £2k in November was making nearer £3k today, like a 140,000 mile 97R Vectra 1.8 Arctic, gone for £2,675 and a 92,000 mile 98R Peugeot 606 1.8LX, sold away for £2,600.
Time to check out the unwarranted mileage sheds in the part-exchange hall and find that even they were dear. 93L Micra 1.3LX 3-door: £1,200; 96N Fiesta 1.1 Azura: £1,625; 91H XR2i: £900; 94L Corolla 1.6Gli 4-door mini cab: £1,550; 92J Corolla 1.3GL hatchback: £1,275. Even a 90H Metro 1.1S sold for £500.
So what should this say to you? It tells me that the cheap cars bought by the trade last November have almost all been sold through, that demand is exceeding supply and that though auction prices have gone up 10% - 20% since Christmas, they still have to be cheaper than retail, so it's still worth visiting the auctions.
For information of upcoming BCA auctions, visit
www.bca-auctions.co.uk
Full list of auction centres throughout the country at www.honestjohn.co.uk (go back to the home-page and click on auction directory).
The COUNTRY'S BIGGEST 4x4 AUCTION takes place once again at Brightwells, Leominster Market, A49 Leominster Bypass, Herefordshire from 11.00am on Tuesday 5th February. To check out entries, visit
www.brightwells.com
or phone 01568 611325.
There will be a FORD EX-RENTAL AUCTION at BCA Blackbushe from 11.00am on Thursday 7th February. For info, visit
www.bca-auctions.co.uk
, or phone 01252 878555.
BCA will be holding a CLASSIC CAR AUCTION at Blackbushe from 1.00pm on Monday 11th February. Entries include a 1927 Chrysler 60 phaeton, 1938 MGSA saloon, 1926 Dodge phaeton, 1927 Humber 9/20 saloon, 1937 Vauxhall 12/6 restoration project, 1954 MGTF, 1949 Triumph 2000 roadster, 1950 Cadillac Fleetwood saloon, 1955 Ford Thunderbird, and my favourite: a 1964 Mustang 289ci 210bhp convertible. Full list at
www.classic-car-auction.co.uk
H&H will also be holding a CLASSIC CAR AUCTION at Pavilion Gardens, Buxton on Wednesday 20th February. Two very interesting entries in this sale are a 1928 4.5 litre Bentley which was restyled as the 'Swiftmobile' for the 1960 Ealing Comedy 'School for Scoundrels' (see archive at
www.mysterymotors.com
for details). And Ted Worswick's ex-works Austin Healey 100/6 racer 'PJB 828' which also starred in the same movie. More information and a full list of entries at
www.classic-auctions.com
Comments