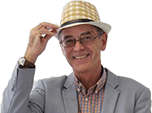 450bhp Audi RS6 Saloon and Avant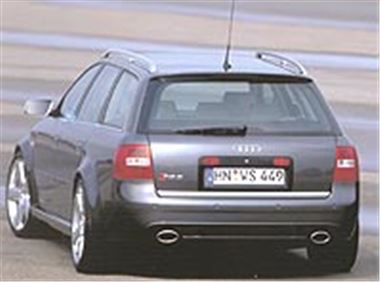 Audi is about to launch awesome 450bhp RS6 versions of its A6 saloon and Avant.
The 4.2 litre twin-turbo V8 puts out 331kW (450bhp) between 5,700 and 6,400rpm and a massive 560Nm (413 lb ft) torque from 1,950 to 5,600rpm. This is fed through a beefed up 5-speed Tiptronic autobox to the Quattro four-wheel-drive system.
Performance figures are quoted at 0-100km (62mph) in 4.9 seconds, so take a couple of points off for the 0-60 time. Top speed is electronically limited to 250kph (156mph) and the sprint to 200kph (125mph) takes just 18 seconds.
The RS6 is the first Audi to be equipped with Dynamic Ride Control, which counteracts movements of the vehicle along its longitudinal and transverse axis. When a corner is taken, a flow of oil damping force is generated via the central valve between the diagonally opposed shock absorbers, almost entirely eliminating rolling and pitching. Massive 255/40 R18 tyres are standard with the option of gargantuan 255/35 R 19s.
Right hand drive versions are expected in the UK in autumn 2002.
More at
www.audi.co.uk
Comments