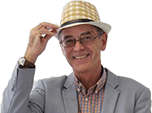 Still the Odd Bargain at Auction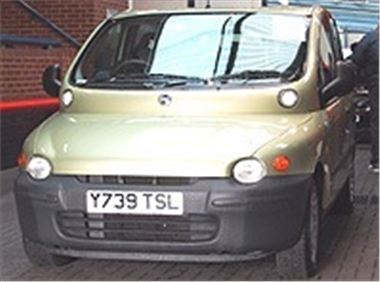 Some people think they don't come much odder than the FIAT Multipla in the photo. And okay, this was a 1.6SX that doesn't come with a/c. But it was a June 2001Y reg, just seven months old. And it was knocked down as sold for just £8,000.
A pair of consecutive registered 98S Golf 1.6S models were a bit more down to earth too. Previously run by the AA, so there shouldn't be any worries about maintenance, the 76,000 miler sold for £5,575. Then bidders woke up and the other, with a few more miles made £5,700.
When a cute little 9,000 mile 2000X Daewoo Matiz kicked off at £2,000 I had to have a bid or two. (After all, these cars only cost about £2,000 to land in the UK.) But they weren't having any of it and the car went to £2,950, closely followed by another that got to £3,475.
I hung around for a 33,000 mile 99T Focus 1.8Zetec 3-door in silver. Even checked the aircon. But it started at £5,400, which was more than I wanted to pay, then went on to sell for £6,300.
For most other cars it was a similar story. A new-shape eleven month old X reg Mondeo 1.8LX with a fairly hefty 24,000 miles bid to £8,500, which matched £8,950 for the 15,000 milers in the Ford sale on Tuesday. A 6,500 mile 2000X Citroen Xsara Picasso 2.0HDI SX with a/c bid to a healthy £9,800, making a new one at a discount look like a decent investment. (There's a Citroen Sale at Blackbushe on Monday 14th.)
Obsolete, but great looking, Peugeot 306XSis are still hot. A pretty 5,000 mile 2000X 5-door bid to £8,000 and a 36,000 mile 2000X 3-door sold for £6,825. And 206s haven't lost their pace either with £6,125 needed to buy a 20,000 mile 2000W 1.4LX 3-door with a/c.
But there was surprisingly little interest shown in nearly new Astras. A 12,000 mile 1.6LS in white struggled to reach £6,525. A 10,000 mile 2000X 1.7DTILS 16v diesel with a/c only bid to £7,000.
If you can't get to the auctions it's well worth taking a look at The Great Trade Centre's 5,250 cars this weekend. They did their bulk buying last October and November are still retailing cars for prices that reflect what they paid plus a bit of profit. Check the website first at
www.greattradecentre.co.uk
For information of upcoming BCA auctions, visit
www.bca-auctions.co.uk
Full list of auction centres throughout the country at www.honestjohn.co.uk (go back to the home-page and click on auction directory).
Comments