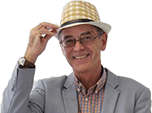 Right to Silence

Many regular visitors will know of the application by Idris Francis to the European Court of Human Rights on the grounds that S172 of the 1988 Road Traffic Act, giving the police authority to demand that drivers incriminate themselves, is a breach of Article 6 of the European Convention on Human Rights.
You will find full details of the application and the Fighting Find for legal costs on
www.righttosilence.org.uk
, hosted by the Association of British Drivers.
Idris tells us he is pleased to say that this application is now being supported by the human rights campaigning group Liberty.
Comments