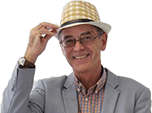 Primera Prices Announced
Nissan has announced priced for its stunning new Primera.
They kick off at £14,600 for the 1.8S 4-door saloon, but for that you get a very comprehensive specification. This includes: electronic climate control, up/down/in/out steering wheel adjustment, front electric windows, trip computer, six inch black & white display monitor, dust and pollen filter, hands free phone pre-fit, lumbar adjustment for driver and front passenger seats, ABS with EBD, 60/40 split folding rear seat backrest, driver, passenger and side curtain airbags, five three-point seatbelts, sixteen inch wheels, six speaker radio and CD player.
The more powerful 2.0 litre S saloon with six speed gearbox costs £15,100. The 2.2 diesel with six speed box costs £16,100. An estate body is an extra £1,000. A 4 speed autobox adds £800 to the price of the 1.8, while The M-CVT tramnsmission adds £1,300 to the price of the 2.0 litre.
SE spec 1.8s start at £15,600. SVEs start at £17,000. T-spec (Sports) 2.0 litre models start at £19,500. And most expensive of the lot is a T-spec 2.0 litre M-CVT estate at £21,800.
More at
www.Nissan.co.uk
Comments