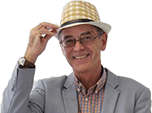 New Year Auction Fever Mounts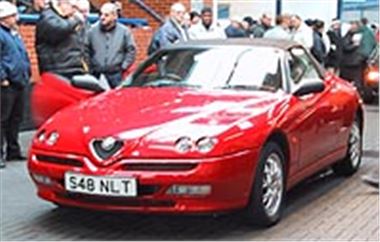 Wednesday may have been quiet at BCA Blackbushe, but today certainly wasn't. And a good piece of news for auctiongoers is that BCA has opened up extra car parking previously used for stock, so no more hassles on that front.
The sales started fairly slowly with a mixture of repossessions, part-exchanges and previously unsold fleet cars. A 27,000 mile 98S Daewoo Lanos 1.6SX 5-door automatic, unsold on Wednesday, went for £3,500 and a much tattier 37,000 mile 98R 1.6SX 3-door auto for £2,475. Alfa Romeos were out of bed a bit with top bid for the 11,000 mile 99S Spider in the photo just £9,750. Okay, it was hardly the weather for convertibles, but best offer for a 20,000 mile 2000W 156 2.5QS was £9,800, highest for a 25,000 mile 99T 156 2.5 was £7,900 and all a 45,000 mile 98R 1.8TS with a/c and alloys could raise was a derisory £4,500.
Heavy public presence ensured that the cheapies weren't. A 77,000 mile 93L Xantia 1.6LX in a nice blue metallic started promisingly enough at £300, but wound up bidding to £625. A one lady owner 20,000 mile 91H Mazda 323 1.6SE Executive automatic with a massive scratch down the side bid to £550. And an unwarranted mileage 91H Primera 1.6LS that kicked off at £100 sold to a private buyer for £500.
By 11.00 the halls were packed for the first dedicated fleet sale and I have to say it caught the mood of the morning, then built up the excitement brilliantly. First car in the sale was first to sell: a 51,000 mile 98S BMW 316i Compact, gone for a high £7,050. That was swiftly followed by a 100,000 mile 98S Avensis 1.8GS in a pretty metallic blue which went for £3,275. An 87,000 mile 98R Vectra 1.8LS sold for £3,000 and an 86,000 mile 98S Astra 1.6LS for £3,500. Then a 10,000 mile May 2001 Focus TD Ghia for £9,250, an 85,000 mile 97R Passat 1.8 Sport for £4,025 and a 46,000 mile 99V Golf 1.4S 5-door for £7,250. Variety, as they say, is the spice of life. The next car was a metallic red 77,000 mile 2000V Jaguar S-Type 3.0 V6 automatic which started at £12,000, soon reached its reserve of £13,000, then went into overdrive to reach an astonishing £14,400.
Time to tear myself away.
For information of upcoming BCA auctions, visit
www.bca-auctions.co.uk
Full list of auction centres throughout the country at www.honestjohn.co.uk (go back to the home-page and click on auction directory).
There's a Ford ex-rental sale at Blackbushe on Tuesday 8th January, so this may be your chance to grab that new-shape Mondeo you've always fancied. For details phone 01252 878555 and ask for James Gibson.
Also on Tuesday 8th January, Brightwells will once again be holding the country's biggest sale of 4x4s at Leominster Market on the A49 Leominster Bypass, Herefordshire, tel: 01568 611325; website:
www.brightwells.com
This is the place to go for 4x4s from a few hundred pounds to twenty thousand plus.
Comments