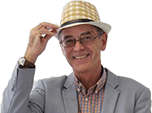 £850 Vectra at Auction Today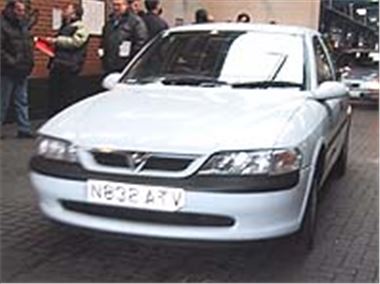 The cars everyone wants are expensive, of course. But that doesn't prevent others being bargains. It helps. The public wants to buy one to three year old hatchbacks in nice bright colours, so it simply isn't interested in mega-mile ex-taxis like the otherwise respectable 96N Vectra 1.7TD Envoy in the photo. And the trade knows that giving the motors a haircut is a lot more risky these days than it used to be. So the chances are that this car will be re-sold on finance for maybe £1,500 with its 176,842 miles still showing.
In the same section, an unwarranted mileage 90G Sierra Cosworth 4x4 with more alarms and locks than the Bank of England bid to an impressive £3,650, clearly showing that these cars still have a following. A 70,000 mile 94M AMG C360 showing 70,000 miles, but, of course, with the old four-speed autobox, bid all the way to £9,000. A well known honest trader had to fight like mad to secure another C Class, this one the much wanted C250TD auto with 72,000 miles on an early S plate, and had to pay £9,900 to secure it.
He also had to pay £7,700 for a metallic blue 13,000 mile 2000X Peugeot 206 1.4GLX 5-door with aircon. A fair selection of faults (see car by car breakdown) hasn't stopped these pretty little cars being much wanted by younger women. But just a few lots before it a 16,000 mile 2000X Mondeo 2.0 Ghia X with leather, alloys and all the Ghia X bits and pieces only reached £7,650. It doesn't take Mastermind to figure out which was more motor for the money, but that's not the point. There's plenty of demand for 206s and there isn't enough for old-shape Mondeos. To rub in the point a bit harder, a 14,000 mile 2000X Renault Scenic 1.6 Monaco sold for a huge £9,600. List prices of these three cars when they were 'new' fifteen months ago were £11,095, £19,820 and £15,535. So, before any discounts, the 206 cost someone £3,395,the Scenic cost someone £5,935 and the Mondeo theoretically bankrupted someone at £12,170.
On the other hand, if you're not status conscious, or don't mind a bit of mileage, you could have driven away in an old-shape 75,000 mile 98R SEAT Toledo 1.6SE with a/c and 100bhp for £1,900; a 97,000 mile 98R Omega 2.5 GLS manual for £2,975; or a 135,000 mile 97P Audi A4 1.8 Avant SE with a/c, alloys and in a nice metallic blue for £4,375.
So if you're buying at auction, don't go bidding against everyone else for the cars everyone wants. Pick out the orphans instead.
For information of upcoming BCA auctions, visit
www.bca-auctions.co.uk
Full list of auction centres throughout the country at www.honestjohn.co.uk (go back to the home-page and click on auction directory).
Comments