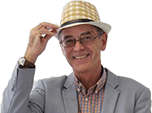 Futuristic New Primera Takes a Backward Look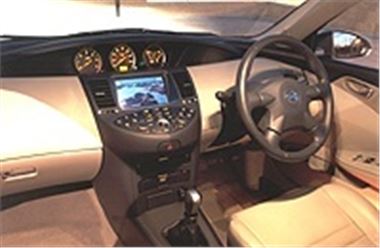 More details are coming through about Nissan's radical new British built Primera IV that finally shrugs off the dowdy looks of its Mk I, Mk II and Mk III predecessors and goes on sale from 1st March.
A 'first' is the built-in closed circuit TV camera in its rear number plate surround. This is linked to the TV screen on the central instrument pod and, instead of aiding rear-parking by coloured lights or bleepers, actually lets you see what is directly behind the car. Since this could save a child's life it has to be worth having.
All Primera IV models get the system, with a black and white screen on S models and a colour monitor on SEs and SVEs. Naturally enough, a tail-eye view isn't all it gives. It also displays information for the audio, malfunction warnings, communication, satnav system and climate control. Six buttons change the display according to the function selected, with two large circular switches for the main ones and a joystick for the navigation system. All well thought through and intuitative rather then the confusing mess we're faced with on most cars.
Primera IV saloons and estates will be available in S, SE or SVE trim from March 2002. Engine choice will include a 116PS 1.8 with five-speed manual or automatic transmission: a 140PS 2.0 with Nissan's M-CVT automatic which also offers manual ratio selection; and a 126bhp 2.2 turbodiesel with six-speed manual box. Five door hatchbacks will follow in the summer along with a six-speed manual version of the 140PS 2.0.
Prices will be announced in February.
Picture of the car in the car by car breakdown
More at
www.Nissan.co.uk
Comments